Do you have a passion for luxury watches? Maybe you want to buy one to add a touch of style to your life or you may be a collector of beautiful timepieces. Buying from a private Seller means you can get what you want at a competitive price. But how to achieve this safely without buying a fake?
Here's our quick and easy guide to buying luxury watches online.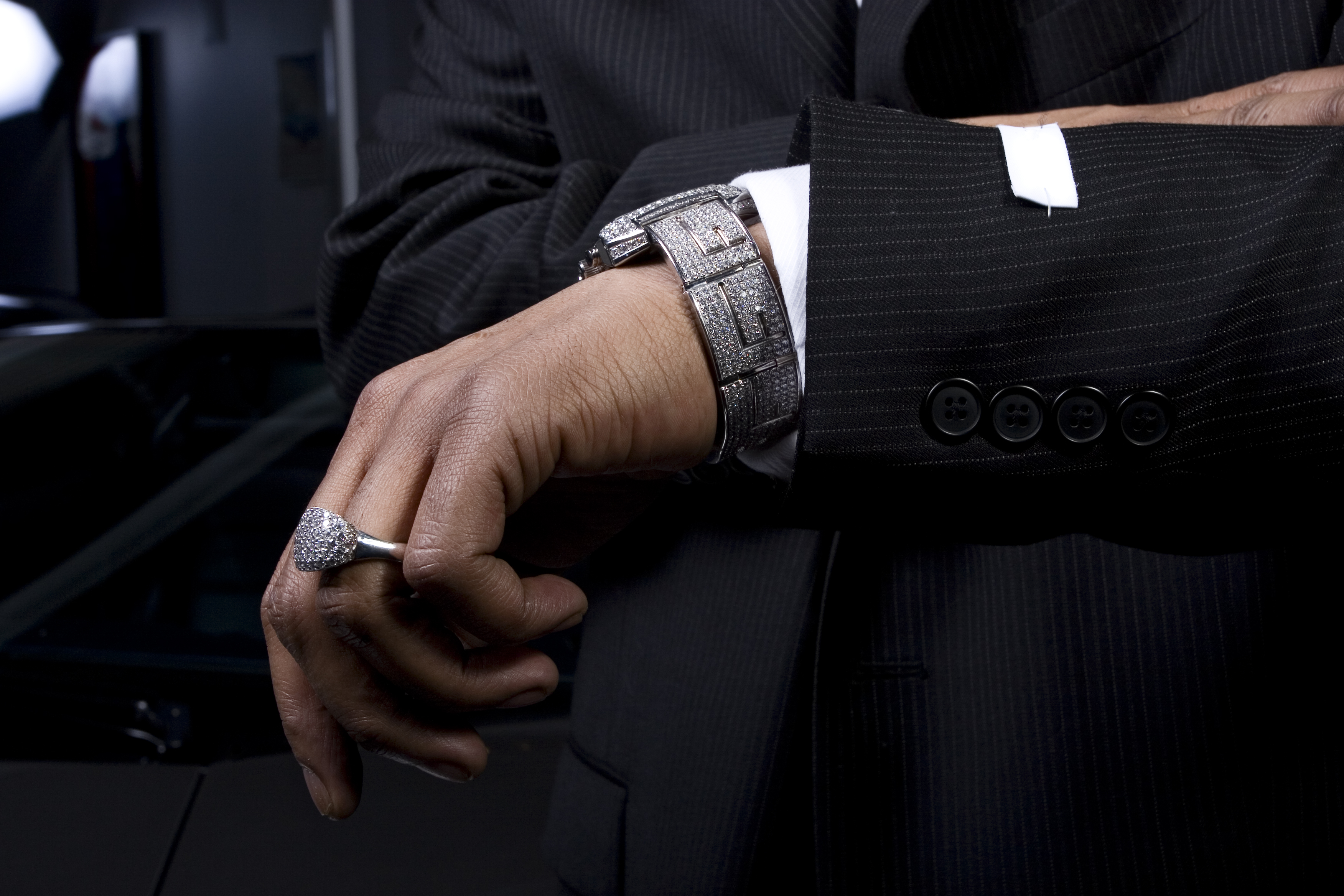 Set a Budget
First, you need to set a budget. When you dream of buying a women's Rolex it can cost you $3000+ for a midsize Oyster Perpetual that is nearly 30 years old. Or a 10-year-old man's Rolex Daytona will set you back $32,000.
Depending on the brand and what you want in a luxury watch, set a budget you can afford. Also, consider what features you want in a luxury and what you are willing to compromise on to find a beautiful watch you can afford.
Do You Want a Particular Brand?
Do you have a particular brand in mind? Maybe it is a Rolex, a brand synonymous with pure luxury that retains its resale value. Or, a Patek Phillippe is known for creating the first-ever wristwatch and recognized as one of the world's most sought after watches. A Cartier may be the watch you dream of when you want to make a fashion statement and is more affordable than a Rolex.
Regardless of the brand, do your research. Discover the features you get for the money. Look at the reliability and rate of depreciation especially if you are buying a watch as an investment. Shop around to get what you want for a good price. There is a huge range of luxury watches to choose from.
Consider the Design
The design of the watch is a major factor when buying a luxury watch. They come in all sorts of shapes, colors, sizes, and designs. From making a bold statement to subtle elegant styles, there are so many choices.
What look are you going for? Do you want your watch to make a statement about you and want to wear it every day? If you do, then you need something that fits well with your wardrobe.
Check Its Authenticity
There are a lot of fake luxury watches on the market. When you invest a lot of money buying a watch, you do not want to end up with a fake. So, it is important to pay close attention to the details. Check the:
Lettering on the dial is clean and well-aligned
Engraving on the case of the watch is professionally done
Buckle and watch band meets the manufacturer's specifications for the make and model
Time markers have proper spacing
Other things to consider include:
Does it have the original band? If it does, this can mean the rest of the watch is authentic.
Are there hallmarks or other identifying stamps of the manufacturer?
Does it have a symbol that identifies the metal? If it is gold, ask the Seller how much it weighs when you cannot inspect it in person.
Original Paperwork
Does the Seller have the original paperwork? This helps to identify its authenticity. Check the serial number on the watch matches the paperwork. But, keep in mind, someone selling a vintage timepiece is unlikely to still have any documentation. Where this happens, ask them to take it to a watchmaker who specializes in the brand to authenticate it and send you a Certificate of Authentication.
Ask Questions
Ask the Seller questions to help make a decision about watches that interest you. These include:
Does the watch work? If it is working, ask how accurate it is keeping time.
Most luxury watches have mechanical movement. Ask how long it runs for when fully wound.
When buying from a private Seller, ask them where they bought it, how long ago, and why are they selling it.
Has the dial been replaced or refinished?
How long does the luminant on the hands and dial glow for in the dark? Has it been re-illuminated or is it in original condition?
Ask for more photos of the watches that interest you where you cannot inspect them in person. A Seller with integrity should have no problem providing detailed photos of all parts of the watch. Look closely at the photos for damage. Check out the watchband, the serial number, and the overall condition.
Escrow.com Benefits
Escrow.com is a trusted, proven third-party company that reduces the risk of fraud. It holds payment while the watch is sent to you. This protects and benefits both parties.
Using Escrow.com is a low-cost solution offering a simplified sales process. It collects, holds, and only releases payment when both the Buyer and Seller are happy with the transaction.
Use Escrow.com for Safe Payment
Use Escrow.com to make a safe payment online. This protects the Seller and you as the Buyer in a simple five-step process:
Agree on payment terms. Once you decide to buy a watch, both parties join Escrow.com and initiate a transaction after agreeing to the terms of the sale.
The Buyer deposits payment. The Buyer deposits payment for the watch and Escrow.com verifies it. The Seller is then notified the money is secure in escrow.
The Seller sends the watch. With funds safely secured in escrow, the Seller sends the watch to the Buyer adding tracking information to the account. Once delivered, Escrow.com verifies the Buyer receives the watch.
The Buyer accepts the watch. The Buyer accepts delivery of the watch and can reject or accept it within a certain number of days. This gives them the opportunity to check the watch as advertised.
The Seller receives payment. Once the Buyer accepts the watch, Escrow.com releases payment to the Seller.
When you use our highly secure platform, you can rest assured that your funds are being kept safe and the details of your transactions are being kept completely confidential.