How to Sell a Used Bicycle
Buying a used bicycle is something most people have done or will do at some point in their lives. In fact, you might be one of the many millions of households that have an old bike in your backyard, gathering rust and not being used. So, why not sell your old bike and make a little money at the same time?
In this article, we give you expert tips on selling a used bicycle. So, without further ado, you can start looking forward to having some extra space in your backyard, and having some extra money in your pocket too!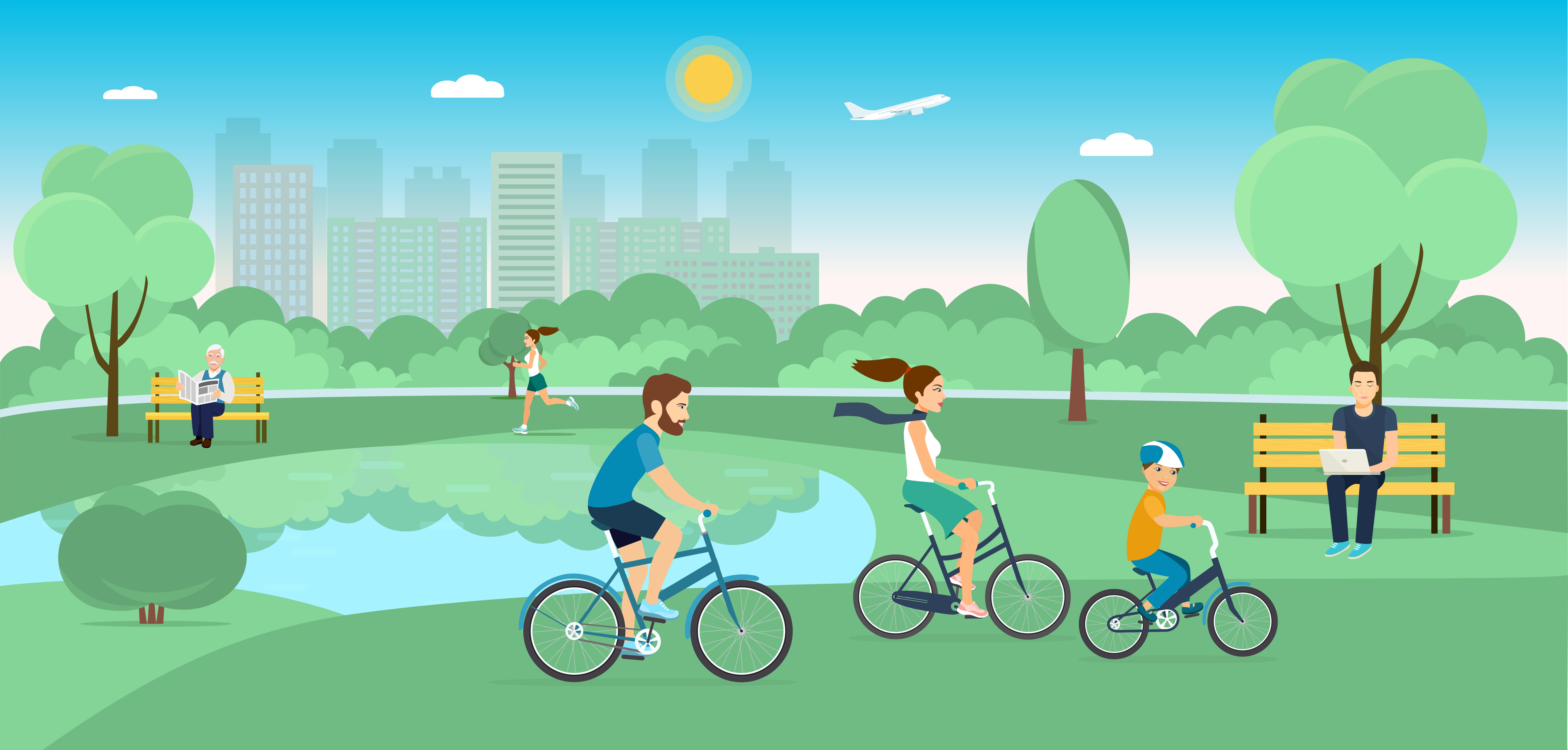 Setting the Best Price for Selling a Used Bike Online
If you want to sell a used bike online quickly, then setting the price at the right level is key. The better the condition and the newer the bike, the more money you can charge. While it's up to you to determine the price you want to ask, you need to balance the market value of the bike with enough appeal to attract the attention of as many potential buyers as you can.
For some people, clearing a space takes priority over making money, and for this reason, pricing it low can often help you sell the bike quicker.
In any type of marketplace, people tend to negotiate when buying used products. So, make sure you factor this into your asking price and don't be upset if somebody asks for a lower price. If you need help, there are a number of sites that will suggest the right selling price for your bike.
Bicyclebluebook is a great example, and it can help you quickly and easily set a fair price. If your bike has additional or non-standard features, then make sure you detail these clearly in the listing description.
Getting the Documents Ready
If you plan to sell a used bicycle, then make sure you gather all the necessary documents before you start the selling procedure. Some people forget to do this, and when the bike sells, it can delay the process if the paperwork is not in hand. In some cases, buyers will not hang around, and you could even end up losing the sale.
Original documents can help to ensure a smoother, quicker sales process. This gives the new owner more reassurance of a legitimate sale and ensures there is a complete and proper transfer of ownership.
Including the Service Receipts
Most people who buy bikes and use them will also make sure they service their bike on a regular basis. If you can save those receipts, and mention the service history in your advert, it can give any potential buyers a little reassurance that they are purchasing a used bike that has been taken care of properly. It can also make your used bike stand out from any others that are listed for sale too.
Clean Your Bicycle and Make it Look Attractive
When you list a used bike for sale online, you need to make it look its best. People don't want to buy a dirty bike, and it gives the impression that it might not have had the best level of care. Think of yourself as a customer, what first impression might you get from a dirty bike?
Take ten minutes to clean your bike; even If the bike is rusty, there are still ways to clean the rust and make it look more appealing. Make sure the bicycle's chain is tight and well oiled. The tires should not be old, and the brakes must be functional. If you do all of this, it will increase your chances of a quick sale.
How to Write Used Bike Sales Advert
While your images are very important to the overall appeal of your used bike advert, so are the words you use to write the description. Read on and find out what you need to include when you write your advert.
Images
Almost all sites have options to upload images. They are one of the most effective ways to help you sell your item. It's best to upload as many pictures as you can and make sure they are of high-quality, genuine, and show as many different working parts of the bike as possible.
Do not upload stock images of your bicycle; only use real images that show the true condition of the bike.
Cover every angle of the bicycle
High-quality photos
Use natural lighting
Show any scratches or damages
Ad Title
Your title should include the condition and type of bicycle you are selling. With a limited amount of characters, make sure you explain why your bicycle is special, and why it is worth buying.
Fill the Description Correctly
This is the area where you explain all the relevant information about your bicycle. Be honest and explain why you are selling your bicycle. If there is anything wrong with the bicycle, then be sure to explain the defect in detail. If you do not know the right specifications, you can easily find this information out online. Most manufacturers or retailers will list the exact specifications and features of their bikes, and even with the older models, this data is still often available online.
Include the condition of the bicycle and always be honest about it. If your bicycle condition does not reflect your ad, you will waste time between potential buyers, and you might even be subject to a poor review or negative feedback.
Monitoring Your Ad's Performance
After your advert has been created, compare your ad to others. See if there is anything else you can do to make your bicycle stand out more. If you are not getting immediate responses, try posting your ad on multiple websites, try changing the title, and after a certain amount of time has passed, you can try lowering the price.
Where Can You List Your Bicycle for Sale?
Selling as Used Bike on Craigslist
Craigslist is free and many people have had successful transactions. Be ready to negotiate, and do not settle for a low offer unless you have to for a quick sale.
Always beware of scammers and meeting someone online. After the transaction is finalized, be sure to use a secure payment method, such as Escrow.com, as this will give you and the buyer protection throughout the entire sales process.
Selling on eBay
On eBay, you can find buyers but beware of additional eBay fees and shipping costs.
How to Handle Potential Buyers
Managing the calls and messages from buyers can become time-consuming and frustrating. If your ad gets a high response, there will be messages and calls from everyone. Some of them might genuinely be interested in buying your bicycle, but there can also be calls from people who have no interest in buying it and will simply waste your time.
Here are some tips that can be helpful for selling and buying online.
Get a separate email for selling and save your personal email from spam.
Keep an extra number for screening and answering calls. This is actually easier than you might think. Get a free number from google voice.
Don't feel like you need to reply to everyone; only respond to genuine inquiries.
Things to Consider Before the Test Ride
If someone asks to take a test ride, it is a great sign for potential purchase. You cannot say no, and allowing them the freedom to ride the bike first is considered to be normal practice. However, there are things you want to consider before handing over your beloved bike to a complete stranger.
Always have safety arrangements in place
Meet in a public place
Keep their identification card or license before they go for a test ride
Do not go alone, take a friend or coworker with you
The place for a test drive must have a surrounding wall, such as a park or similar
Making the Final Deal
As long as the condition of the bike is 'as described,' then a test drive should help you seal the deal. Next, you have to deal with the negotiations. You should always begin the process with a minimum figure in your mind that you wish to accept. If the buyer tries to push too hard, it's ok to tell them that you have other people who are interested in buying the bike. This can often help establish if they are prepared to go ahead with a reasonable offer or if they are simply trying to push their luck.
The Best Way of Payment in Private Deals
There are perhaps more payment options now than ever before. However, it's important to use a trusted payments service, with low fees, and which is relatively easy to use. Here are the most common options people use when they pay for a used bike.
Accepting the Cash
For years, cash payments have been the favored way of making payments for used bikes. However, things have changed, and it is no longer considered to be the safest way to proceed. The number one concern with cash payments is safety.
Even though there are no fees, you must remember that you are meeting with a complete stranger. If you insist on using cash, take the person to the nearest bank and handle the transaction inside the building. Always get or give a receipt.
Using PayPal for Payment
PayPal is a smart way of making payments online, and it is easy to use. Almost everyone these days has access to a PayPal account. However, as with most online payment services, you will use a fee, and there is very little comeback for the buyer if there is a problem with the used bike.
Accepting the Check
This should be avoided at all costs. There is no guarantee the money will be there when the cheque is cashed, and very little comeback for the seller if this happens. You can get around this by visiting the bank in person, but again, there is still an element of risk attached to this.
Using Escrow Services Online for Payment
Payment security is one of the biggest problems in the marketplaces of today. But with the Escrow service, the problem is solved.
As an online escrow service provider, Escrow.com gives added benefits to sellers of used goods. The system has been designed to keep the payment process as secure as it can be for all parties.
The buyer pays through the service, and the payment is only cleared if the buyer is satisfied with the product. The amount is kept securely during the inspection period, and if there is a problem with the deal, both parties get their money back. Moreover, the legal transfer of the document is much easier when using an escrow service. The risks for fraud and scams are minimized, and all parties are kept fully informed from start to finish.
Closing the Deal
Once the payment is released, the paperwork is made final. It's quick, it's easy, and it's affordable.
In Summary
We hope you have gained some useful tips for selling a used bike online, and that you find the contents of this article relevant and useful. With any type of selling online, honesty is essential at all times. Make sure you handle the payments process professionally and always try to use a reputable payment provider, such as escrow.com, as this gives the greatest level of security with payments made for used goods.