How to Buy a Used RV from a Private Seller
Do you dream of the open road and the freedom of traveling the country? Can you see yourself taking your home with you wherever you go as you explore places you have never been? Then you need an RV—either new or used.
New RVs may be out of your price range so buying a used RV from a private seller makes sense. You can get a better deal, but you need to know what you are doing. These days it is even safe to buy online. You can use an escrow service that protects the buyer and seller when it comes down to payment.
But it is not an easy decision to make. It is a big investment so you want to get it right. You need to know what you want and need, and research market values of RVs with options that interest you.
Here is the information you need to know about how to buy a used RV from a private seller.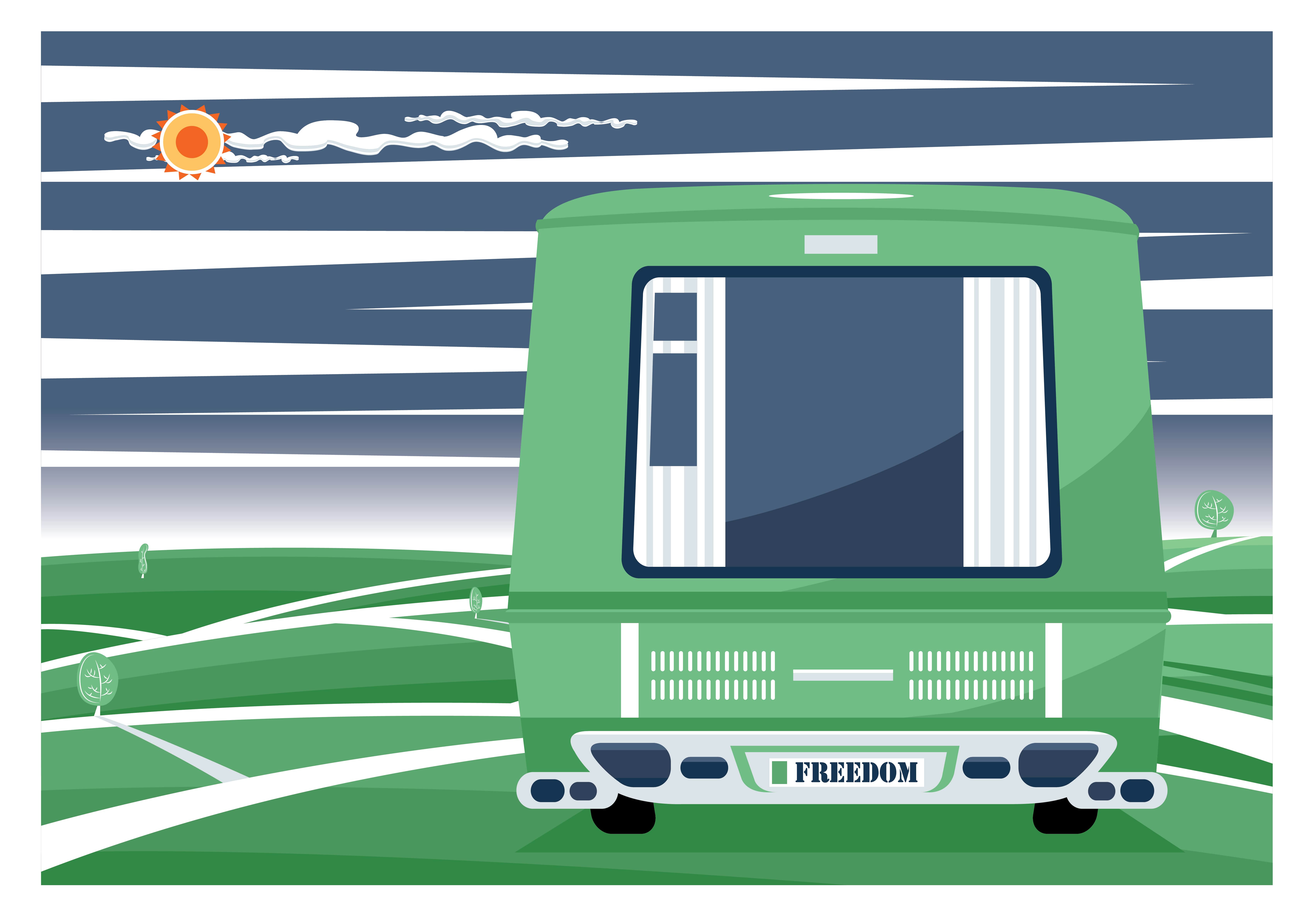 Consider What You Need in an RV
There are many types of RVs on the market with all sorts of options, so you need to decide what you want. The first thing to consider is budget. How much do you want to spend? This is a good starting point. Other questions you should ask to help you narrow down your search focus include:
Why do you want an RV?
How many people does it need to accommodate?
Where do you want to go with your RV?
What options do you need in your RV?
Are there options you want in your RV like solar power?
Once you have these answers, look for RVs that fit your criteria. Keep in mind, you can always add options later. The most important thing is to get the best vehicle for your budget that comes closest to your needs.
Do Your Research
Do your research. Find out all you need to know about owning an RV and the pitfalls to watch for when buying a used RV. Talk to RV owners in online forums. Ask for their insight and advice. For everything RV including buying tips, check out websites like:
Talk to local RV clubs and go to rallies to talk to the owners and check out brands that interest you. And, if you have never been RVing before, rent one first. Look for a rental close to you at Go RVing and go for a weekend adventure. You need to feel comfortable towing an RV behind you.
Research private sellers locally and far and wide There are some great online websites advertising used RVs for private sale across the country. Check out websites like RVT.com and RVs on Autotrader.
When you are researching:
1. Know what you want. Have a good idea of what you want in your RV. How many people does it have to sleep? How big? Do you have a suitable towing vehicle?
2. Work out marker value. Work out market value by comparing RV prices on the open market. NADA Guides is a good place to start assessing RV values and prices.
3. Prepare to negotiate. Prepare to negotiate the price. Avoid paying the asking price as sellers often load the price as a starting place for negotiations.
Financing Your RV
Now you know what sort of budget you need for the RV you want to buy you may need finance. Organize funds before you start looking for an RV for sale from a private seller. You want to have the money available to snap up that bargain when you find it.
Talk to your bank about an RV loan. If not successful, there are many banks, online lenders, and credit unions to talk to next. But carefully think about taking out a loan for an RV. Consider your monthly repayments and the stress they may put on the budget. Can you afford an RV? Also consider the costs of keeping an RV on the road and its running costs.
Check out interest rates, have some cash for a deposit, and a good credit score. Get your annual free credit report before applying for finance.
Tips for financing:
1. Find a lender. Find a lender with good rates for RV loans if your bank is not competitive. Make sure to compare loan contracts, options and interest rates before making a decision.
2. Make the application. When working with your bank this is simple as they have your information already. Lenders will require financial and personal information, and details of the RV you want to buy and why you want one. The more information you supply, the more likely you will have success.
3. Receive the money. The lender will either send you a check or deposit the funds electronically into your account.
Check the History
Before buying an RV check its history. Do this by checking the Vehicle Identification Number (VIN) through FAXVIN or RV Checks. The report can tell you about reported accidents, manufacturer recalls, whether it is stolen, storm damage and reported odometer readings.
Check the RV Over Thoroughly
Whether buying locally or from out of state, check the RV over thoroughly. If you meet in person, make sure you see any relevant paperwork such as the bill of sale and proof it is not under finance.
When it is not possible to check an RV yourself, get a qualified local to inspect it for you and do your own inspection when it arrives if you decide to buy it. So, what should you check for? Here are some important things to look for but you can download a checklist to be thorough:
1. Look for mold. Water damage is a disaster in an RV, and you want to avoid buying one that has it. Look for mold. Check the floors and ceilings, inside cupboards and everywhere else mold loves to grow. Mold is a sign there is a leak somewhere.
2. Check the caulking. Check the caulking around the roof areas and the entire perimeter. Caulking that is moldy, black, old or in bad condition can be a sign it is letting water in.
3. Uncover rust or corrosion. Look for rust or corrosion. Check the screws under the exterior trim. Are they in good condition or rusty and dirty? Check inside all exterior openings for rust and corrosion.
4. Inspect walls and floors. Put firm pressure on interior and exterior walls to check how much give they have. There should not be much. Check the floors and pay careful attention to where they meet the walls. Are the any gaps? Test the stability of the floor by jumping on it in different areas. Is there a lot of movement or is it solid?
5. Check the roof. Get up on the roof and carefully walk on it to test its stability. It should be firm and stable.
6. Inspect the ceiling. Carefully inspect the ceiling for brown spots that indicate a leak and for sagging or bowing. These are signs of invisible problems so ask yourself how much you want to spend doing up the RV you buy.
Quick Tips for Buying from Out of State
Buying from out of state is trickier but works when you follow a few guidelines.
Where possible, have a local mechanic inspect the vehicle for you before making an offer.
Make an offer and escrow the funds at Escrow.com and organize transport.
Inspect the RV is in the condition advertised when it arrives. Try to find a reputable RV specialist who can check it over for you.
Accept delivery and instruct Escrow.com to release payment to the seller
Have storage space organized in advance if you do not have the space at home for it on your property.
Take out insurance before your RV arrives.
Registered in your name when you receive the title.
Tips for Buying from a Private Seller
You may be wary of buying from a private party. And rightly so. Here are three tips to help the sales process go smoothly.
Develop trust between both parties
Trust is paramount when buying a used RV from a private seller. You need to get to know them a little to get better insight into who you are dealing with. Even when dealing with a private seller in another state you can get a feel for who someone is. Take the time to talk to them on the phone. After all you are going to pay this person a lot of money to buy their vehicle.
Check for financing
Check the RV is not under finance. Ask the seller if there is still a loan on the vehicle as you will not get the ownership title until it is paid out. Tell the seller you want an up-to-date statement from their lender that clearly states the amount owing. Even ring the lender to check the figures. If they seller says there is no money owing on the RV, ask them for proof of clear ownership.
Title of ownership
Title of ownership is a tricky one if the seller does not have it when you take possession of the RV. You need to trust the person you are dealing with to send the title on once they pay out the loan. And make sure they sign the back of it so you can transfer the title into your name.
Escrow Protects Buyer and Seller
Using escrow when buying an RV from a private seller is simple common sense. It protects the seller from losing their vehicle without payment and the buyer from a vehicle that is not as advertised.
Many have found out the hard way when something you pay for upfront fails to turn up or, if it does, it costs more than it is worth. On the other hand, a seller needs to be careful and find a way to ensure they get paid without losing their property. The solution is escrow.
Escrow.com is the only licensed escrow service to use to protect both parties in a buy and sell transaction. The buyer transfers the purchase price to Escrow.com and it is not released until both parties meet the terms of the contract. This makes it easier to buy a used RV from another state. And gives the seller peace of mind you will not run off without paying. Escrow.com tracks delivery to ensure it is delivered according to your agreement. You never have to worry about getting paid.
Each party is equally protected. Give the buyer possession of the RV only when they escrow the full payment. Ideal for shipping across the country with the buyer releasing payment once they receive it and check the RV is in the condition expected.
Escrow works in five easy steps to guarantee safe online transactions:
Buyer and seller agree on terms.
Buyer pays Escrow.com the purchase price.
Seller ships the RV to the buyer.
Buyer inspects and accepts delivery of the RV.
Escrow.com pays the seller.
In Summary
Now you have the information you need to buy you next used RV from a private seller, you can stop dreaming of traveling the open road and do it. Make sure you do your research to narrow down what you need in your RV and set up financing before you start looking. When it comes time to pay for your RV, use the escrow services at Escrow.com to protect you and the seller from losing either money or property. After all, an RV is a big purchase and investment.