Escrow.com remporte le « BBB Torch Award for Ethics », pour so ethique au sein de la communaute
Escrow.com, le premier fournisseur mondial de paiements en ligne sécurisés,avec plus de 3 milliards de dollars de paiements garantis, a reçu le prix Torch pour son éthique, par le « Better Business Bureau » (BBB).
San Francisco, Californie, le 2 mai 2017 -- Escrow.com, le leader mondial et fournisseur de paiements en ligne sécurisés avec plus de 3 milliards de dollars de paiements garantis, a r eçu aujourd'hui le « Torch Award for Ethics » du Better Business Bureau (BBB).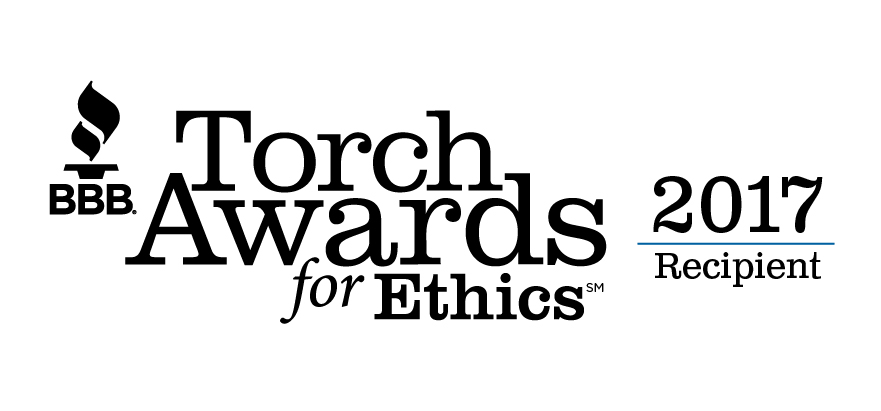 Présenté chaque année depuis 1996, le Torch Award for Ethics est un prix prestigieux. Il est présenté à une entreprise qui va au-delà leurs relations d'affaires avec les clients, d'autres entreprises et la communauté.
Escrow.com doit se battre avec d'autres startups pour ravir le prix pour San Francisco, la Silicon Valley et l'ensemble de la Bay Area pour les entreprises.
« Escrow.com fournit la forme de paiement en ligne la plus sûre au monde aujourd'hui. Cette reconnaissance de la BBB est la reconnaissance de la qualité et de la norme de service que nous offrons », a déclaré Jackson Elsegood, directeur général d'Escrow.com.
Escrow.com rend les transactions en ligne sûres et faciles pour plus d'un million d'utilisateurs, qui peuvent utiliser la plate-forme pour tout échanger, des véhicules automobiles a tout autre service. L'entreprise de paiements réglementés ,a été fondée par Fidelity National financier en 1999, et est maintenant détenue par Freelancer Limited. Escrow est similaire à PayPal, mais s'assure qu'aucune rétro-facturation, ou renversement ne peut se produire au fur et à mesure que les fonds envoyés sont sécurisés dans l'entiercement, et certifiés contre la perte.
Le vote a été effectué par un panel indépendant de la BBB qui comprenait Alan Ross, professeur de commerce et de politique publique à l'UC Berkeley Haas; Lan Wu, Ph.D., professeur agrégé de marketing au College of Business and Economics of CSU East Bay; Alex Alexander, de West Point et Harvard, diplômé de l'école de commerce et auteur de « The Entrepreneur's Edge »,et du révérend Dr David Moore, pasteur à l'église luthérienne Trinity à Walnut Creek. Les participants ont été jugés sur des critères tels que le leadership de l'industrie, la communication, la gestion du rendement et l'engagement envers la communauté.
« Les lauréats des prix Torch démontrent les normes éthiques les plus élevéesface aux clients, aux employés, et aux communautés dans lesquelles ils font des affaires », a déclaré Lori Wilson, président et chef de la direction de BBB, qui dessert la région de la baie de San Francisco et de la Californie côtière nord. « Nous sommes fiers de présenter ce prix prestigieux à ces entreprises méritantes.
Escrow.com est maintenant en lice pour les International Torch Awards 2017 pour son éthique, qui sera annoncée en juillet.
À propos du Better Business Bureau
Depuis plus de 100 ans, Better Business Bureau (BBB) aide les personnes et recommande des entreprises, des marques et des organismes de bienfaisance, en qui ils ont confiance. BBB établit des normes de comportement éthique des entreprises et surveille la conformité, avec près de 400 000 entreprises accréditées, qui se réunissent et s'engagent vis a vos de ces normes.
Pour plus d'informations sur BBB, rendez-vous sur www.bbb.org/greater-san-francisco
À propos de Escrow.com
Escrow.com est le principal fournisseur de paiements en ligne sécurisés ,et de gestion des transactions en ligne pour les consommateurs et les entreprises sur Internet, après avoir traité en toute sécurité plus de 3 milliards de dollars américains de transactions. Fondée par Fidelity en 1999, Escrow.com réduit le risque de fraude en agissant comme un tiers de confiance qui recueille, détient et débourse des fonds selon les instructions de l'acheteur et du vendeur. Escrow.com est une filiale Freelancer.com, 10 fois gagnante du Webby Award Freelancer.com, le plus grand marché de pigiste et de crowdsourcing du monde par le nombre d'utilisateurs et d'emplois affichés. Freelancer Limited est cotée à l'Australian Securities Exchange sous le ticker ASX:FLN.
Pour plus d'informations, veuillez contacter :