Escrow Pay
Secure online payment processing for cars, boats, airplanes, domains & anything of value, in one line of code.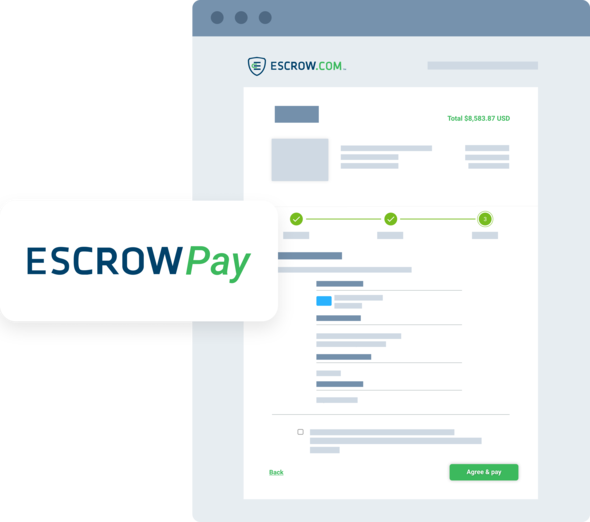 What is Escrow Pay?
Escrow Pay is the simplest way to add escrow payments to your website, mobile app, online store, classified site or marketplace. With Escrow Pay enabled on your site or your Buy It Now Buttons, your buyers will be redirected to a wizard on Escrow.com where they can complete an escrow transaction in a few easy steps.
Easy integration

Get started in minutes with our API documentation and button creator.

Buyer friendly workflow

Buyers can make an escrow payment in a few simple steps

Safe and secure

Establish credibility with your customers as Escrow Pay is supported by the most trusted, licensed online escrow service in the world.
How do I add Escrow Pay to my website?
You can add Escrow Pay to your business with a single API call. Or you can simply create a Buy It Now Button and your buyers will be automatically redirected into the Escrow Pay wizard. To learn more about integrating with Escrow Pay, please view our online documentation via the link below.
View Documentation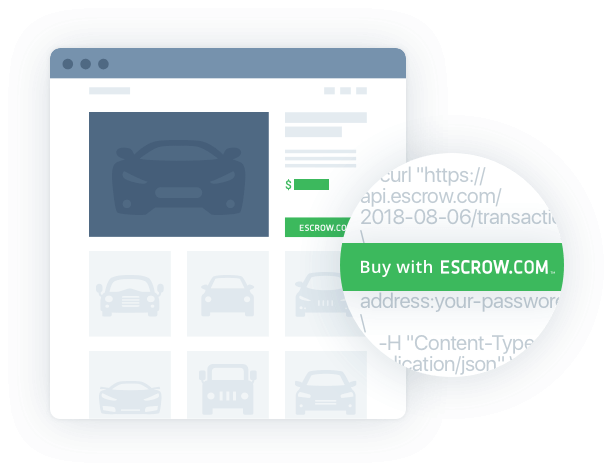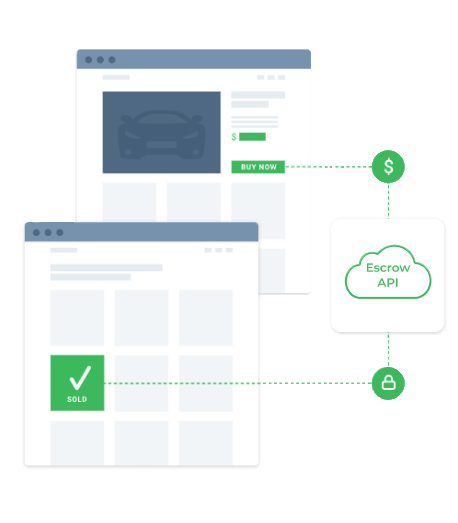 Looking for full API integration?
Consider integrating with our powerful Escrow API. We engineered our API to let you spend more time running your business and less time worrying about payments code and compliance overhead.
En savoir plus
The recommended payment system by top eCommerce companies
Escrow.com is the recommended payment system of top eCommerce companies including Uniregistry, GoDaddy, ClassicCars.com and Shopify Exchange. Talk to us about signing up today.
Escrow.com is one of the most trusted escrow services in the world, and is the most trusted in the domain name industry. Everybody I know uses them, and I always find their staff to be available, knowledgable and helpful.
We have recently added Escrow.com as a partner to protect our community from fraud. Buying and selling used heavy equipment internationally needs a trusted service to guarantee successful completion of the transactions.
Escrow.com has developed the safest and most secure environment to eliminate fraud when buying and selling vehicles over the internet. They are a key partner to anyone who values trust and safety in their marketplace.
Prêt à commencer?
Create an account or get in touch with our sales team today