Ultimate Guide to Buying Used Golf Clubs
Many golf enthusiasts are not able to afford the equipment. Individuals can purchase used golf equipment in perfect condition from second-hand shops, or online.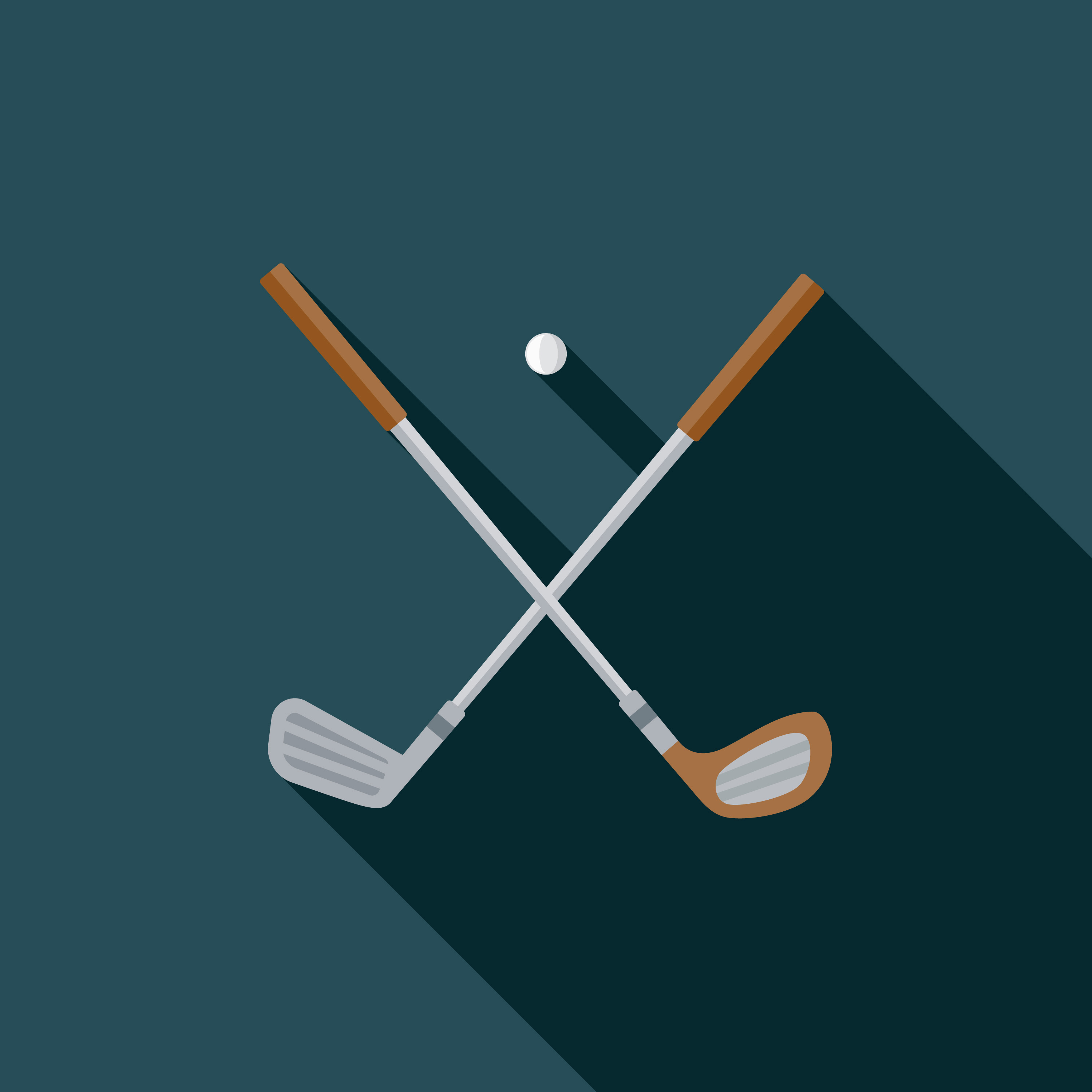 Purchasing Used Golf Equipment
Golf equipment comprises golf bags, balls, accessories, and clothing. A set of clubs is the most important equipment in the game of golf.
Research
First-time golfers should carry out extensive research before purchasing a set of golf clubs. It is important to seek guidance on the ideal materials, sizes, and shaft flexibility from veteran golf players. User reviews and buyer guides available online provide buyers with useful information.
Once a buyer spots a set of second-hand clubs for sale, they should compare the price with that of a new set of clubs. More often than not, manufacturers offer old stock at discounted prices to make room for the latest models. In this case, buyers are likely to get new clubs at lower prices compared with slightly used ones.
The Basics of Golf Equipment
A set of golf clubs comes with drivers, wedges, and a mix of irons. Eight irons, a pitching wedge, three kinds of wood, and a putter make a standard set of clubs. A half set includes four irons, two kinds of wood, and a putter. Purchasing half sets is ideal for beginners since they are cheaper than full sets. Every club has a different function.
When a golfer is more than 175 yards away from the green, they should use a fairway or driver.
When a golfer is 200 yards from the green, they use an iron.
Different wedges have different functions.
A pitching wedge gets used when playing the ball from the fairway towards the green.
A sand wedge plays the ball out of a bunker or sand trap.
A gap wedge plays the ball between the sand wedge and the pitching.
A lob wedge is used to play short distances on the green.
First-time golfers with high or mid handicaps should pick clubs whose features can help them perfect their playing skills. Woods that feature large club faces are more convenient. They allow for good shots regardless of bad hits. Irons which have perimeter weighting are heavier on the outer side of the clubhead. It enables first-timers who have not yet perfected their skill to hit the ball more effectively than when using a lighter club.
Hybrid clubs are small-faced and easier to hit than long irons.
Find a Good Fit
Many golf clubs have standard length shafts. Individuals who are shorter than 5' or taller than 6'6" should use a shorter and longer shaft length respectively. The one-inch difference makes the clubs more convenient and comfortable to use.
Analyze the Clubs
Buyers should understand how to analyze clubs before purchasing them.
Analyze the Club heads - Club heads should not be damaged or worn out. Wear and dents affect the trajectory and distance of the ball once hit. Ensure they have no nicks, rust, or indentations. Look out for wear on steel-headed club faces. A shiny spot is likely to show in the middle of a worn club. Such clubs cannot hold the ball properly. Ensure the grooves have refined edges and are not worn out. Heads made of alloys, wood, and multiple materials such as titanium crowns, fiber, or carbon are more susceptible to wear and tear. Beware of painted or dented areas as they can be a sign of weakness.
Request to carry out a Demo on the Clubs - The only way to know a club's performance is through trying them. Take the clubs on several swings. Sellers should allow buyers to test the clubs to ensure they can perform effectively.
Shafts - Ensure that steel shafts are not bent, have no dents, nicks or rust. Graphite shafts should not have indentations, wear, and tear, or any sign of weakness.
Grips - Check out for wear and tear, cracks, or splits. It can be a sign the user will need to replace them in the future.
Ensure the Clubs Match - There should not be a big difference between clubs as this can cause a variance in between shots.
Second Hand Golf Bags
A golf bag enables you to keep the clubs well-arranged and neat. Many bags get made from synthetic materials such as PVC and nylon. They come with extra pockets for storing tees, gloves, balls, and other accessories. They also have club dividers. There are three categories of golf bags:
Stand & Carry Bags - Stand & Carry bags are light and easy to carry. They have built-in legs which let the bag stand as the golfer plays. A blend of nylon material is used to ensure they are light enough. They can either have a double or a single strap. While double strapped bags distribute weight evenly on the shoulders, it is not easy to get the gear as one walks. Ensure the straps are wide enough for added comfort. These bags are ideal for players who like walking the course.
Cart Bags - Cart bags are meant to fit on a golf cart. However, some cart bags can either be transported or carried. These bags have extra pockets which make them heavy.
Staff bags - Professionals often use staff bags. They are made from leather and can carry all the accessories they need. They can weigh 45 pounds when full. As a result, they are not recommended to first-time golf players.
When it comes to appraising a second hand golf bag, you can use the following checklist:
Ensure the zippers are in good condition and do not stick.
Ensure the material is not worn out or damaged from prolonged exposure to the sun.
Check the pockets to ensure they're in good condition and can easily be accessed.
Ensure the shoulder straps are strong, wide enough, and in good condition. Check out the padding to ensure it is not worn out.
Second Hand Golf Balls
Second-hand golf balls are ideal for first-time, practicing, and casual-play golf players. Since new players are likely to lose golf balls to water hazards, second-hand balls come in handy to cut down costs. The composition and quality of golf balls affect the trajectory and distance. However, some second-hand golf balls are as perfect as new.
Golf balls are rated depending on their condition and performance level. Grade A balls are less defective. They can be marked, scuffed, and faded. These balls are ideal for average golfers. Grade AA balls appear new but are below the ideal grade. Grade AAA balls are as good as new. Hit-away balls are ideal for practicing as they have many marks and nicks. Refinished balls are cosmetically refinished making it hard for golfers to recognize the degree of wear and tear.
What to Consider Before Buying Used Golf Equipment
Understand how wear and tear can affect performance. Question the seller on the degree of wear and tear. Be aware of personal needs Carry out research on the market prices for both new and used equipment. Take time to analyze the equipment to ensure it is in good condition and durable. Ensure the equipment is reasonably priced.
Conclusion
Purchasing used golf equipment enables first time and casual golf players to save on expenses. Fortunately, individuals can find second-hand equipment in perfect condition. It is important to look for quality as worn-out equipment can affect performance. Second-hand golf equipment is bound to have some blemishes. Take time to scrutinize the club heads to ensure they are not loose, ensure steel shafts are not rusty and have no nicks. Grips can easily get replaced at a reasonable cost.
Now that you know how to buy yourself the perfect golf clubs, it is time to add some security to your transaction. Use a reliable escrow service to ensure that your seller does not get paid unless you are completely satisfied with your golf clubs. Escrow.com is one such service which can ensure you to carry out your transaction without a shadow of a doubt.