The Ultimate Guide to Buying a Wedding Dress Online
Have you considered shopping online for your wedding dress? You could have your dream wedding dress delivered to your door for a reasonable price, without the hassle of searching through shops, looking at designer labels you can't afford.
There's been a lot of hype about how brides-to-be can buy their gowns online, just days before they tie the knot. These savvy women can be found making last-minute purchases on online bridal stores, finding that heavenly dress for as little as $300.
Picking an online bridal shop can be difficult due to conflicting reviews from past customers. Keep in mind that the problem is not always from the boutique's end. The following tips will guide you in buying the right wedding dress, so you can save money for the other demands of your big day.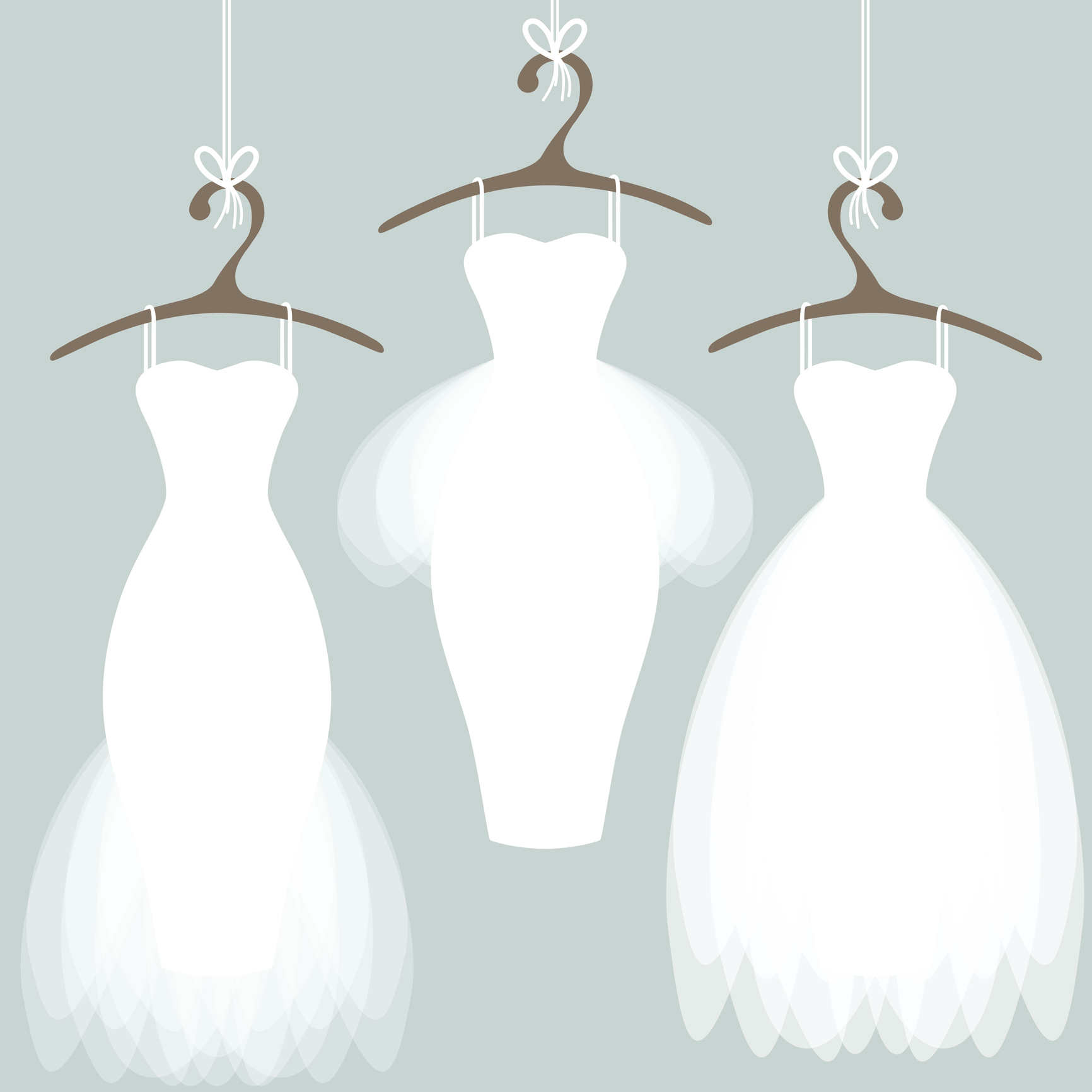 1. Know the Fabric You Want
The first thing you should do when buying a wedding dress unseen is checking the fabric of the dress you like, and, if possible, ask for swatches to be sent to you before placing an order.
Give the product description a thorough check because clothes might look beautiful in pictures but the reality could be quite different. Also, only buy a dress that's made of a comfortable fabric. The best wedding gown can still ruin your day if it's uncomfortable to wear.
2. Have a Realistic Budget
Consider all the factors when setting your budgets, such as shipping, tax, and alterations. If your budget is $500, it does not necessarily mean you will get your gown for $500. You may easily find the dress you want, but discovering you can't afford all the extras can be devastating and someone else might purchase the dress. A good financial plan will get rid of this frustration.
3. Read Customer Reviews for More Insight
Online boutiques always tag themselves as reputable, but you should be wary of all online stores you haven't used before. It's important to get an idea of what past customers have said before you go ahead with your purchase. A customer who has been ripped off will try to warn future buyers, so pay attention – particularly to recent reviews.
Watch out for scams too, such as claiming a dress is a designer, but ended up being a cheap knock-off that looks nothing like the picture. If the majority of the reviews are positive, it's more likely to be a safe place to buy. If the reviews are written by certified buyers, so much the better.
4. Choose Reputation
Never shop at a site that is unpopular, or not yet featured in a major magazine. Emily Newman of Once Wed Vendors recommends Preowned Wedding Dresses, Craigslist and eBay, as well as the classified ads on Weddingbee as some of the places where couples can find great designer wedding dress options. She also recommends having an idea of the design you want, as this will help you find something to your taste.
When an online shop requires wire payment or payment through person-to-person payment portals, they may be a little suspicious. Always pay by credit card so you have a record of the payment in case problems arise. The best way to burst a fake online boutique is to look around the website to see if there is a provision for 'Help' or 'Contact Us.' Be cautious of the online store if you can't reach them by phone or through customer support.
5. Is It Just Cheap or Super Cheap?
Shopping for a wedding dress online shares similar pitfalls with shopping for gadgets – the quality showed is usually far below average. A ridiculously low price probably means you're not going to get what you're hoping for. Yes, it is possible to buy a fabulous wedding gown at a reasonably low price, but if it is super-cheap, it is best to search for one elsewhere.
6. Take Your Time to Decide
The first wedding dress that pops up on your screen may dazzle so much that you feel the urge to purchase it. Subdue your urge to buy that dress, take a break and sleep on it.
You may wake up the next morning happy that you did not finalize it, and surprised that you had almost made a costly mistake. But if you wake up still feeling sure about the dress, go for it!
7. Scan Through the Policies of the Online Boutique
If the online store does not offer returns, don't buy from them. The last thing you want is to purchase a fabulous dress, only to discover it's not what you expected and now you can't return it. You should probably think twice if the shipping is a lot more than the cost of purchase too. Sellers that have a return policy usually will change around a five percent restocking fee.
8. Make the Purchase Well in Advance
It is possible that you may order a wedding gown, process the necessary transactions, but wait an eternity for its arrival. When shopping online, take note of the expected delivery window, and make sure there's plenty of time for you to fix things, or carry out standard alterations if necessary. Also, with more and more couples taking to online boutiques for their wedding dresses, you cannot expect the best of them to be on display for a long time. Buy in advance to avoid disappointment.
9. Order a Size Up When in Doubt
An excellent seamstress can take in a large dress and trim it down to a perfect fit. However, even a magician cannot alter a dress that is too small to fit. If you find yourself debating between two sizes, it is safer to go for the bigger size. Get your tailor to take your measurements, as well as the length you want the dress to be. Consider your wedding shoes when determining the length of the dress.
10. Ask for Clarifications
It's crucial to maintain an open dialogue between yourself and the online store, especially if you're designing something yourself and getting it custom-made. Never feel like you're asking too many questions, or annoying your designer. Good communication will lead to the best dress design and will mean that there are no nasty surprises when it arrives.
No question is awkward since it is probably your first time ordering a wedding dress, and you need all the facts in place before making that final call. If the person on the other end of the phone or email makes you feel like you are a pest, they don't deserve your business.
---
Where to Buy Used Wedding Dresses
Still White is the largest global marketplace for preowned, used and second-hand wedding dresses. With over 23,870 wedding gowns for sale, you can find your dream wedding dress at a fraction of the cost of retail. Whether you're looking for a designer gown or a custom made one-off, start chatting safety with sellers within minutes.
Buy & sell new, sample and used wedding dresses + bridal party gowns. Your dream wedding dress is here at a truly amazing price!
Once Wed delight in the simplicity with a twist of modern innovation, infusing beautiful design with meaning and emotion. Their clean, organic images and compelling content is meant to inspire you to tell your own love story, to dream beyond trend and tradition, and to create a day that feels deeply symbolic of the love you share together.
In Summary
Before buying your dress, remember to make your decisions based on customer reviews, the company policy on returns, customer care, and quality assurance. The term 'affordable online boutique' can be used as a code to trick buyers into paying for ultra-cheap scraps of clothing, that may not even fit a small child. Most of the time, the materials are even neither pure silk nor hand-beaded as advertised.
To help protect yourself, you should consider using a third-party escrow service like Escrow.com. All the funds will be protected by the escrow provider until you receive your new bridal gown. The funds get released to the seller only once you indicate your satisfaction with your purchase.
If you're not happy, you have the option to send the product back to the seller, and claim your money back so you get what you want, every time. This guide is designed to help individuals experience the best when buying a wedding dress online. After all, everyone deserves the perfect dress for their wedding day!