How to Buy a Used Bicycle
Investing in a good bicycle has so many benefits. All cyclists want a bike that is safe and performs well. Many of us will buy a new bicycle at least once in our lifetime. But there are many great used bikes for sale, and so many great deals to find.
Buying a used or preowned bicycle is a better option for many reasons. Read on to learn everything you need to know about a used bike purchase.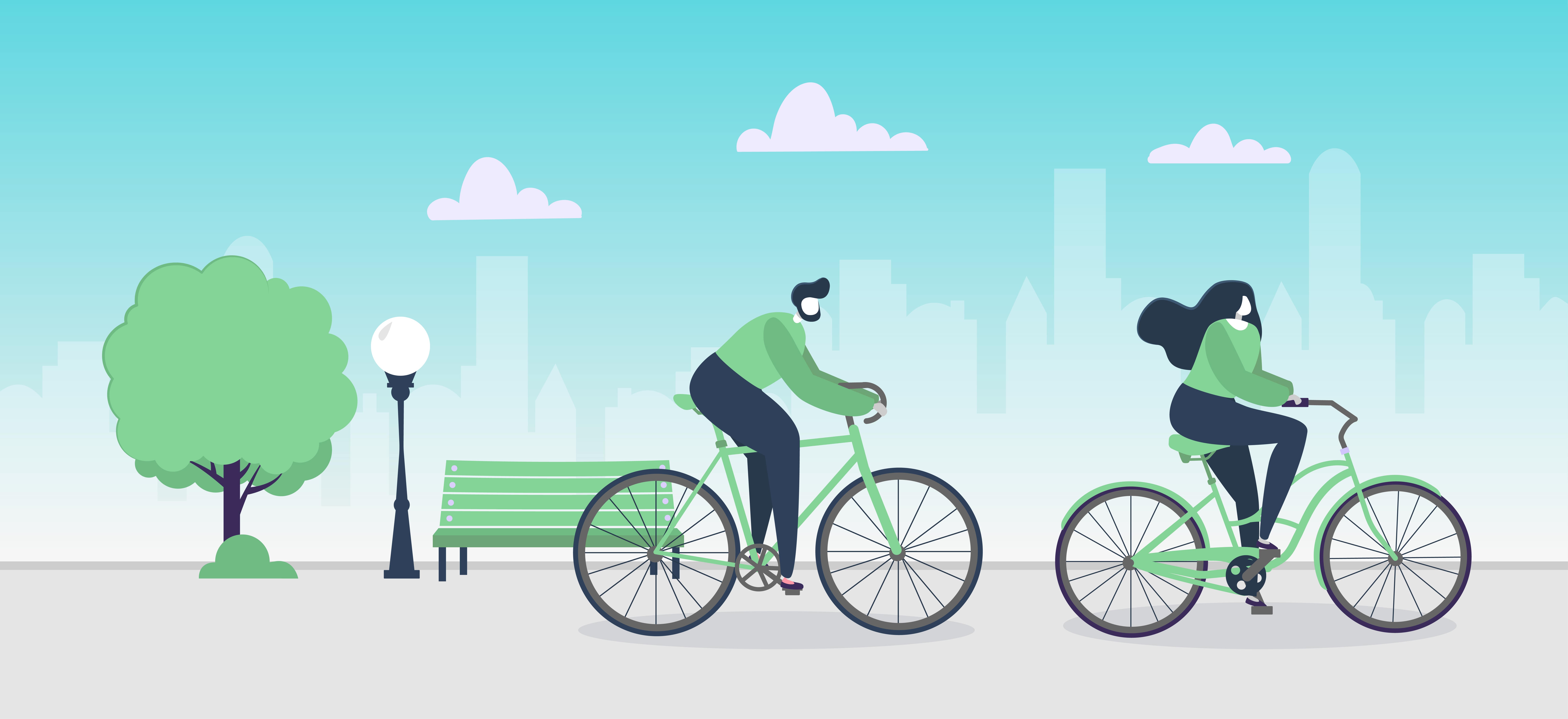 Used vs. New Bicycles
Dealerships and sports stores do their best to sell shiny new bicycles at high prices. Although it would be nice to be able to purchase a brand-new bike; for many, the cost of a new bicycle is often too much. Buying a bicycle for the first time on a budget can be hard. For this reason, purchasing a second-hand bike is an attractive option for many.
If you try to buy a used bike, you should ensure that the previous owner shares the history of the bicycle. Any problems or parts that have been replaced, along with service history; if there is one.
The most used bicycle parts are the brakes, cassette, and chain. If you buy a used bike, you should always consider the cost of these replacement parts. Ensuring safety is your priority. Instead of focusing on features, reliability and efficiency are key.
The Best Place to Buy a Used Bicycle?
There are no shortages of places to find a used bicycle for sale. Between local newspapers and online marketplaces, such as Facebook and eBay, there are many places you can find used bikes for sale.
One of the most challenging aspects of buying a second-hand bicycle online is not being able to see the product in person before you bid. The best situation is to find a local buyer and to visit them in person before making any financial commitments. However, if the buyer can demonstrate documentation that proves a used bike has been well-maintained, there is a safe and secure way you can buy a used bike that is located too far for you to view before you buy.
Escrow.com offers sellers and buyers supreme protection when making a transaction such as this. As the buyer, it will allow you to inspect the bike and make sure it is in the exact condition it was described. The payment for the transaction is securely held in escrow. Only when the buyer has taken the bike, inspected it, and is happy to accept the product, will the seller then receive the funds.
To find out more about the benefits of using an escrow service to buy a used bike, please take a look at the link.
Third-Party vs. Direct Dealings
When you involve a third-party, you are always going to pay a premium for this. Another critical factor you need to remember is that it is still going to be in third-party's best interests to sell the product they have. Aside from this, the third-party will not be best placed to answer your questions and might not have the information you need to make an informed decision.
Dealing directly with the actual seller is always the best option. You can get immediate answers to your questions; you won't have to pay an extra premium for dealing with them. So, this often means you get a better price, and you get instant access to the information you need.
Payments With Private Sellers
While it might seem like the easiest option, paying a private seller directly comes with its own set of risks.
The seller provides incorrect or incomplete banking details.
The seller demands upfront payment without offering any guarantee.
The seller could disappear after receiving payment.
Depositing money directly into the seller's bank or online account is not secure since most transactions are not reversible.
If the buyer is not satisfied with the quality or condition, it is not usually possible to get a refund.
Inaccurate Product Description
As someone who is looking to buy a used bicycle, you need to review the product descriptions carefully. You need to make sure that you see pictures of all parts of the bike, especially if you are not going to have the opportunity to review these in-person.
Generic images borrowed from a company website do not depict the real condition of a used item. For this reason, if you see stock images being used instead of the bike in its current state, you should always ask to see the genuine pictures first.
If they haven't listed much information or they cannot show proof of any maintenance records, this should serve as a red flag. A genuine seller will give you a detailed description of what is and is not working on the bike.
Actual vs. Quoted Price
The real value of any item starts to decrease as soon as it is used. The estimated worth of the item shows this devaluation at the time of resale. Trying to calculate the present value of a used bicycle is tricky. Fortunately, some websites can help.
You can note down the serial number stamped on the bike frame and check it on an online database.
The buyer should ask pointed questions about the history and usage of the bicycle.
A certificate or receipt as proof of ownership.
If the buyer ends up purchasing a stolen bicycle, it could be seized by the authorities.
Payment Methods
As with any second-hand item bought online, there are plenty of options to make and receive payments. With so many options, it can be challenging to know which is the best route to take.
We've already discussed some of the risks involved with buying a used bike from a private seller. But that doesn't mean you cannot get a great used bike, at a great price, and have a smooth and easy transaction.
A secure financial agreement should protect both the buyer and the supplier from fraud. If you are buying online, your financial arrangement should be transacted online. This reduces travel costs and helps give you the smooth and secure process you both desire.
With so many different types of online fraud, you need to choose a secure payment handler for your transaction. If you are dealing with a genuine seller, then they will want this too.
Paying cash in hand isn't always convenient, nor is it the safest way to pay for a used bike.
A bank transfer does not give you any protection if the item is not as described.
PayPal is another popular choice, but again, there is protection if the item does not arrive as intended.
Using an online service, such as escrow.com, offers protection to the buyer and seller. It is one of the best ways to make secure payments for transactions involve the sale of a used bike, a used car, and many other products and services.
What Is an Escrow?
Any transaction that involves money should involve a trusted party to handle payments. A third-party financial arrangement is known as escrow. This means the buyer and seller use a third-party payment handling service to hold the money. This is held by the escrow service until the supplier meets all the requirements of the buyer and delivers the product as described.
An escrow prevents fraudulent activity in a transaction.
Why Choose Escrow.com?
An escrow can solve all the financial troubles of the buyer as well as the supplier. Other professional organizations can offer escrow services, such as banks and lawyers, but they are renowned for being costly and time-consuming.
At Escrow.com, financial security and value go hand in hand. For anyone looking to buy a used bike online and at a distance, this is the ideal solution to give you the protection you need.
It is easy to arrange, secure, and offers excellent value for money.
Escrow services are also beneficial to the seller, and compliance with such an arrangement gives credibility to the seller and gives greater confidence to the buyer.
The Escrow.com Process
Using Escrow.com is very easy. As a buyer, you need to follow a five-step process to secure your transaction.
Once the buyer has found a seller, they need to register at Escrow.com to start the transaction. Clear terms must be defined and agreed to by both parties before proceeding any further.
Once the account is open and the conditions have been set, the payment method needs to be fixed, and the deposit will need to be made. From this point, the team at Escrow.com takes over the process. The seller is automatically notified when Escrow.com has received the funds. The payment status will show 'in Escrow' at this stage.
Once verified, the seller is instructed to ship the product. In this case, the used bicycle will be adequately packed and handed over to the shipping company. Tracking information will then be submitted at Escrow.com.
Once the item is delivered, the buyer is given a set-time for inspection. As long as the bike arrives in the expected condition*, and the buyer accepts, the payment is then released to the seller.
Escrow.com is subsequently authorized to transfer the funds, and the transaction is closed.
*Please note that if there is a problem will any of the goods being sold, Escrow.com has a personalized dispute management process. They will handle the entirety of the issue and mediate between both parties to reach an outcome that is in the best interests of both parties.
In Summary
Regardless of the type of used bike you choose, you should always select a trusted payment solution. This gives you the security you need throughout the entire transaction.
Aside from this, there are a host of other benefits of using Escrow.com, that are tailored to the needs of both the buyer and the seller. It is a proven way to help you buy a product that you cannot inspect in person before you commit to the purchase. Ultimately, it will enable you to get a used bike you want without putting yourself through any undue risk.