How to Sell a Used Motorcycle
Does your motorcycle spend more time in the garage gathering dust and spiderwebs than it does on the road? When did you last ride it?
Well, it may be time to consider selling it instead of it taking up space and costing you money. Keeping it registered and insured is a waste of money you can put to better use.
Here we give you tips on how to sell a used motorcycle and put your money to better use. Follow our selling guide to achieve success.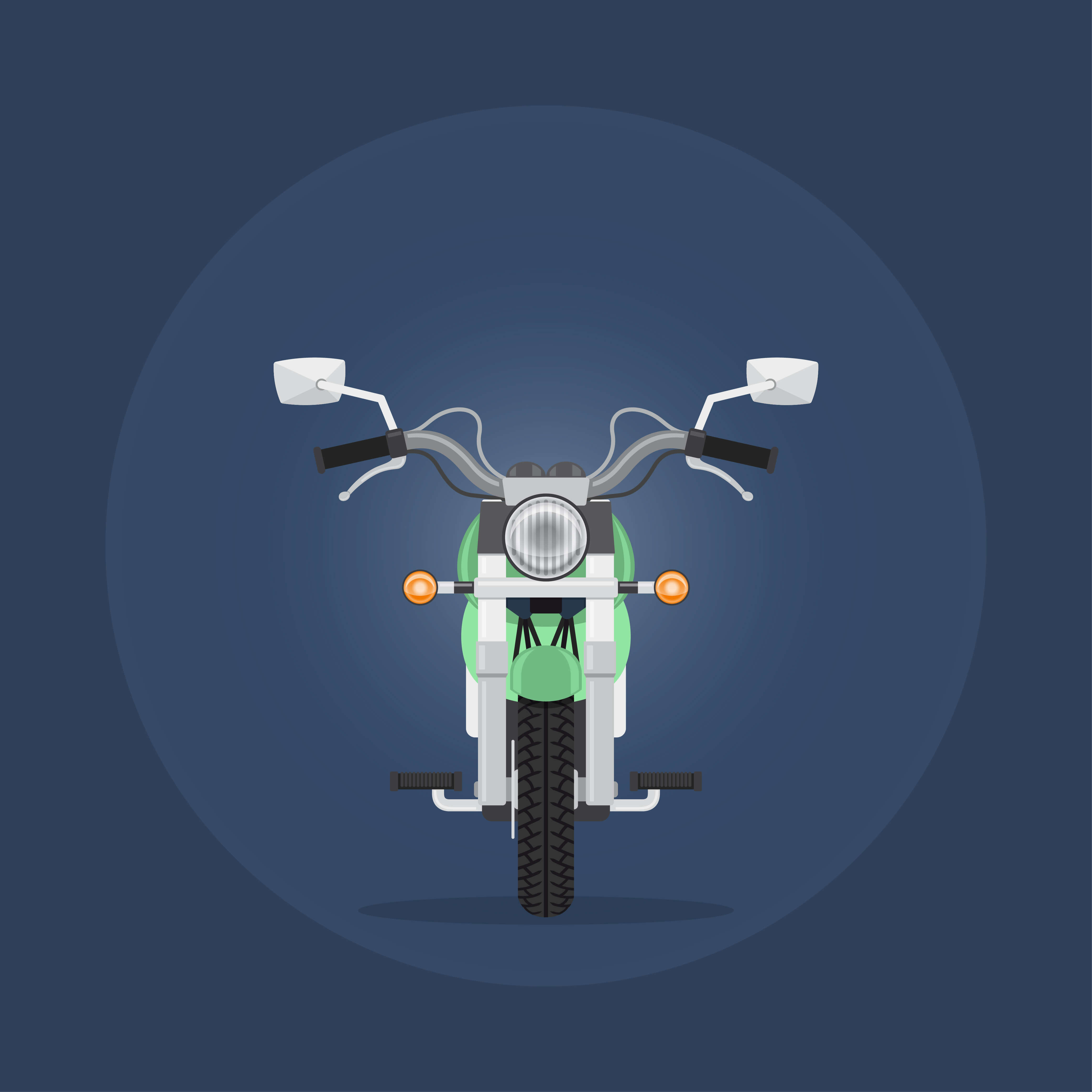 Prepare Your Motorcycle for Sale
This may sound obvious but prepare your motorcycle for sale. Clean it so it looks its best and make sure it is running.
Clean It Up
There is no point taking photos of a bike covered in mud for your ad. It will put people off. Give it a good clean and pay attention to areas when it collects dirt and grime such as under the seat. Polish so it shines so people notice and it gives you a chance to get the best price.
There may be areas where the paint needs touching up but be careful not to make it look as if you are covering something up. This will cause serious buyers to question why you touched up the paintwork.
Make Sure It Is Running
Make sure your motorcycle starts and runs well. It may have been a long time since you last rode it. The battery may be dead or something else may prevent it from starting. Take it for a ride to make sure everything works before you advertise it for sale.
Always put in the ad if the bike needs work and price it accordingly. Even have it checked over by a mechanic to make sure it is in top condition.
Pricing Your Motorcycle
Do your research so you know the value of your motorcycle and can list it for a fair price. Check out Kelley Blue Book and NADA Guides to find out how much your bike is worth. Also, research similar makes and models, and the mileage on other motorbikes for sale. This will help you set a price.
Keep in mind your asking price is different from the selling price. Price it too high and you will get no interest. Price it too low and you cheat yourself out of money unless you want a quick sale.
Do not fall into the trap of pricing your motorcycle too high so you can negotiate a lower price. When it is too high to start with, people are unlikely to show any interest. And price your bike fairly according to its condition and the miles traveled.
If you have it checked over by a mechanic, you know exactly what condition it is in so you can price it fairly. Do not forget to take any dents and defects into account when setting a price.
Sellers have a habit of overvaluing their motorcycle when advertising it for sale. Avoid this by standing back and honestly considering what you would pay for it if you were the buyer. This will help you be more realistic about your expectations.
The best way to set a price is to follow the market value guide. Have a lower figure in mind as your absolute minimum price so you have room to move when a buyer negotiates the price.
Get Your Paperwork in Order
Buyers will want to see the relevant documentation so have it ready. Have proof of ownership, the balance of the warranty, whether it is still under finance and service records. If it is still under finance, the title will be held by the finance company.
Make sure your ad says it is still under finance and how you will clear the title to sell the motorcycle. Unless you have the money to pay what you owe in full, you may have to ask the buyer to pay upfront so you can clear the title and then send it to them.
If you need to do this, then having the money escrowed with Escrow.com can help you. You can write this option into your contract with the buyer and Escrow.com will protect both you and the buyer.
Decide Where to List Your Motorcycle for Sale
Decide the best place to list your bike for sale. What website you choose depends on the type of motorcycle you are selling. Here are a few clues:
When making a decision remember buyers check out the websites that have the motorcycles for sale they are looking for.
Photograph Your Motorcycle
A good photo is worth more than words. And this is true when selling your motorcycle. People want to see photos to help them decide whether to inspect your motorcycle or not.
Move your bike to somewhere the background is not busy such as against your closed garage door. Make sure your photos are clear and take them in a good light. The bike should take up most of the frame and not fade into the background.
Take a lot of photos from all angles and take a photo of the odometer showing the mileage. And if you are going to let potential buyers know of any defects in the ad, take photos of them so they can clearly see them.
A buyer's time is valuable and the photos will let them know whether your motorcycle meets the criteria they had in mind. Good quality photos take little effort to produce and help buyers decide whether your vehicle is worth inspecting or not.
Write the Advertisement
Now it is time to write the ad. Give as many details as possible and be honest when describing your motorcycle. Here are some tips for writing a good advertisement:
Start with the obvious—make, model and year of the motorcycle.
Maintenance history and mileage. A general overview of the maintenance history lets potential buyers know how well you have looked after the bike. Everyone wants to know the mileage. Without it included in the ad people can scroll on by. And if it is low it is a good idea to explain why.
Price and your location.
Add any upgrades and customized features if it has any. This will make your motorcycle stand out. These can include a custom paint job, new tires and anything else that is not standard. Let people know exactly what you are offering for the price of your bike.
Make your ad easy to read. Keep it light and casual but professional. Use good English and make use of bullet points to list the features as selling points. When you finish, read it over to check for grammatical and spelling mistakes.
Add a call to action such as "call me now for more information" or "contact me if interested" at the end of the listing. It can encourage buyers to take action and contact you.
Respond to Potential Buyers
Responding to emails, texts, and phone calls can be time-consuming but it is important for the sale of your motorcycle. Take the time to respond clearly and quickly to all inquiries. This will help you weed out the time-wasters and leave you with genuine potential buyers.
When and Where to Meet With Potential Buyers
Set up a time you are available to meet with potential buyers. Everyone is probably busy so the weekends can be the best time. Try to set up times for all interested parties to view the motorcycle over a couple of days or one after the other.
And where are you going to meet? Some people can be uncomfortable having strangers come to their home which is understandable. You do not know who these people are or if they have ulterior motives. It can be a good idea to set up a meeting point at the local grocery store or in the parking lot of your local police station.
Allowing Test Rides
Test rides can be a touchy subject. The potential buyers can have an accident or break the law and get arrested and have your bike impounded. They can also ride off into the sunset and never be seen again. You will be liable and your insurance will not cover you.
Prepare a test ride agreement where the buyer escrows the full purchase price before taking it for a spin. You can draw up the terms and conditions through escrow.com. Make sure you have a copy of the buyer's motorcycle license and they have the right gear to take your bike out on the road.
Negotiating the Price
Once you have someone make an offer it is time to negotiate the price. Here are some tips to help you with the negotiating process:
When an offer is too low, turn it down unless you are in a hurry to sell.
Some buyers will ask what your best price is. The best response is to ask them what they are willing to offer.
Stay firm on your price but be willing to negotiate. You had a bottom price in mind when you advertised the bike for sale but do not tell the buyerwhat it is.
Do not be offended by a ridiculous offer. Let the buyer know how you came up with the price.
Let the buyer know there are others interested in your motorcycle and you want to hear their offers. This will imply they will miss out unless they offer you a fair price.
Be prepared to walk away if the buyer is not prepared to pay a reasonable price.
Escrow Protects You And the Buyer
Using escrow when selling a used motorcycle is simply common sense. It protects you from losing your vehicle without payment and expensive chargebacks. And it protects the buyer from receiving a vehicle that is not as advertised or never turns up if buying online.
Many have found out the hard way that trusting someone to pay when they have possession of the bike does not always happen. So, you lose the bike and the purchase price with no recourse to recover either. Using escrow is the solution. It ensures you get paid once the buyer checks over the vehicle and releases the payment.
Escrow.com is the only licensed escrow service to use to protect both parties in a buy and sell transaction. The buyer transfers the purchase price to escrow.com and it is not released until both parties meet the terms of the contract you agree to. Escrow.com tracks delivery to ensure it is delivered according to your agreement.
Each party is equally protected. Give the buyer possession of the motorcycle only when they escrow the full payment. Ideal for shipping across the country with the buyer releasing payment once they receive it and check the bike is in the condition expected.
Escrow works in five easy steps to guarantee safe online transactions:
Buyer and seller agree on terms.
Buyer pays escrow.com the purchase price.
Seller ships the motorcycle to the buyer.
Buyer inspects and accepts delivery of the motorcycle.
Escrow.com pays the seller.
In Summary
Selling your motorcycle privately is simple when you follow our suggestions. Make sure you know how much it is worth and price it accordingly. Where you advertise and how you present your bike for sale can be the difference between getting a lot of interest or no interest at all.
Make sure you take a lot of good photos to showcase your bike to potential buyers. Use a test ride agreement and have the purchase price put into escrow before allowing a potential buyer to take your motorcycle for a test ride.
Also, use escrow for payment. Escrow is also useful when you still need to clear the title by paying out any money you owe.