Escrow.com Partners
Escrow.com's world class API enables your business to scale and accept secure payments. Build fast, secure services with just a few lines of code and begin accepting payments sooner.
Get In Touch
What is the Escrow.com Partnership Program?
If you have an ecommerce or marketplace website, an Escrow.com partnership may be ideal. We offer a partnership program that can integrate with your website's through our API which can enable complete secure transactions through Escrow.com on your platform.
Escrow.com provides a range of integration options from simple broker integration, to full API integration.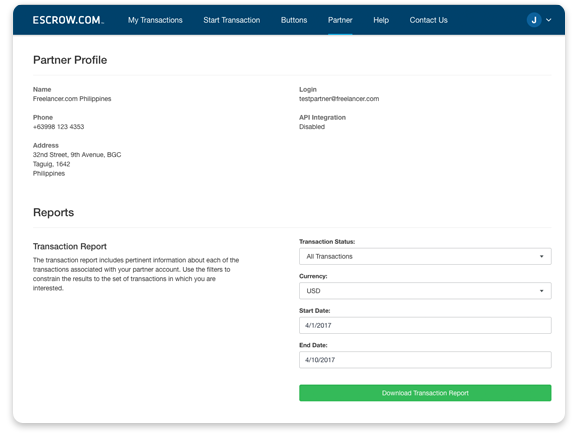 Partner Benefits
Increase Sale Completion

Increase sale completion by offering customers a safe and reliable payment solution

Boost Service Integrity

Offer your customers the trust and comfort that comes with higher security for their transactions

Fulfillment Fee Assistance

Escrow.com provides world class support for all your customers from the beginning to the end of all transactions
Find out more
Everything you need to know about getting started as an Escrow.com partner
Check out our guide on the requirements to becoming an Escrow.com partner and adding secured payments to your platform or marketplace
Check our requirements
Escrow.com是被顶级电商公司推荐的支付平台
Escrow.com是被顶级电商平台推荐的支付系统,Uniregistry, GoDaddy, ClassicCars.com 和 AutoTrader 都是我们的合作伙伴。现在就加入我们吧!