We were the first company to create online escrow over a decade ago. We're leading the way in safe, reliable and trustworthy escrow services and will be for many years to come.
Escrow.com is:
Online escrow that is simple and safe for Buyers and Sellers
A licensed and regulated escrow company compliant with Escrow Law
Regularly audited by government authorities
Armed with an in-depth knowledge of the escrow process
The safest service to trust with your money
Headquartered in San Francisco, California, Escrow.com and its operating subsidiaries provide online escrow services that facilitate and accelerate e-commerce by assuring a secure settlement.
Escrow.com has pioneered the process of online escrow services. The Company, founded in 1999 by Fidelity National Financial, has established itself as one of the leading providers of secure business and consumer transaction management on the Internet. Escrow.com was purchased by Freelancer.com (ASX:FLN) in 2015.
All escrow services offered on this website are provided independently and exclusively by Internet Escrow Services (SM) (IES), one of the operating subsidiaries of Escrow.com. IES is fully licensed and accredited as an escrow company and is subject to compliance with all applicable escrow regulations, including the California Financial and Business Code.
Meet our leaders
Escrow.com's management team is comprised of industry-leading professionals, all with extensive experience in their respective areas of expertise. Our management team is dedicated to executing the company vision and maintaining Escrow.com's unique and productive work environment, while ensuring we deliver world class service to our marketplaces and customers.
Matt Barrie
CEO and President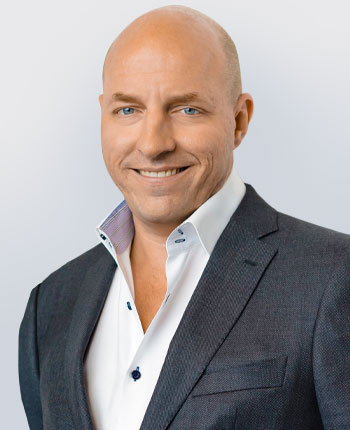 Matt Barrie is an award winning entrepreneur, technologist and lecturer, having won numerous awards including being named the inaugural BRW Entrepreneur of the Year in 2011. Matt was previously founder and CEO of Sensory Networks Inc., a vendor of high performance network security processors, which Intel Corporation (NASDAQ: INTC) announced in 2013 it was acquiring. Matt is also an Adjunct Associate Professor at the Department of Electrical and Information Engineering at the University of Sydney, where for the last 12 years he has taught Cryptography, and from 2010, Technology Entrepreneurship. He is the co-author of over 20 US patent applications.
Jackson Elsegood
General Manager
Jackson Elsegood is responsible for directing the strategic development of Escrow.com and execution of escrow activities. Previously with First Data and PwC, Jackson brings over ten years of international payments experience to the team and is dedicated to working closely with our customers to help them to do business all over the world. Jackson is a member of the Institute of Chartered Accountants in Australia and holds a bachelor's degree from Sydney's Macquarie University.
Neil Katz
Chief Financial Officer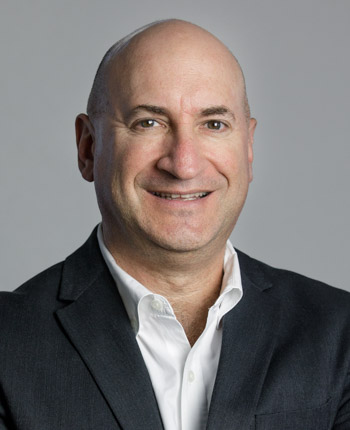 Neil Katz is responsible for the finance and administration functions of the Company. Neil has over 20 years experience in finance, accounting and general management. Neil has held CFO roles at a number of technology companies, including IPscape, Threatmetrix, Sensory Networks and Aptrix. Neil holds a Bachelor of Commerce (Honours) degree in Financial Management obtained from the University of Cape Town, South Africa, and is a member of the Institute of Chartered Accountants in Australia.
Diana Yesin
Escrow Manager
Diana Yesin is our Escrow Manager and is responsible for managing all funds held on behalf of our customers. Diana manages the escrow operations of Escrow.com from incoming funds to disbursement and is responsible for both internal and external audits. Escrow Manager is a designation that requires approval from the California Department of Business Oversight, which has been granted to Diana due to her years of experience in accounting and payments.
Greg Robinson
Vice President of Compliance
Greg is responsible for the development and maintenance of the governance and compliance risk programs to support the business. Greg has relevant experience working as a compliance professional and has spent a large part of the past 10 years focusing on governance and compliance issues in the online environment. Greg is a Senior Associate of the Financial Services Institute of Australasia and an Associate of the Australasian Compliance Institute.
Carlos Pacheco
Director of Product
As the Director of Product, Carlos is responsible for all growth, engineering, product management and operations of Escrow.com, leading multi-disciplinary team of engineers, data scientists, mathematicians and product managers. Prior to Escrow, Carlos co-founded a technology start-up and spent time in Silicon Valley in a technology incubator program. He was later involved in scaling Rocket Internet's operations in Australia, with experience in Operations and Product Management. He holds a Bachelor in Business Management and is an executive graduate from Stanford University.
Brian Tharp
Senior Account Manager
Brian Tharp is a Senior Account Manager at Escrow. He is involved with all aspects of customer support, from the Concierge Service to Domain Name Holding to complex support cases involving international payments and fraud. Brian has extensive knowledge of domain name transfers, assists in developing internal training materials, and fulfills an important role reviewing content for quality assurance. Brian graduated with a Bachelor of Arts in Communication Studies from San Francisco State University where he also competed in wrestling.
Tania Kabantsov
Account Manager
Tania is an Account Manager and the Vancouver office Team Lead. She is responsible for providing support to high valued clients. She also co-manages the Concierge Team and works with clients to facilitate the transfer of domains. Her previous experience is in management and product development. Tania holds a Bachelor of Science from the Simon Fraser University in British Columbia, Canada.
Rukshaar Ali
Account Manager
Rukshaar is an Account Manager and is responsible for developing and maintaining successful client business relationships. She also co-manages the Domain Holding Team, which includes assisting customers with their payment schedule, managing DNS Zone Files and facilitating the transfer of domains. She has extensive experience in sales, customer service and business management. Rukshaar holds a Bachelor of Business Administration in Marketing Management from Kwantlen Polytechnic University in British Columbia, Canada.
Jennifer Kahani
Account Manager
Jennifer is an Account Manager in our Vancouver office. She provides ongoing support to high value clients and is responsible for building up successful client relationships. She also co-manages the Concierge Team to facilitate domain transfers, liaises with registrars and assists the Customer Support Team. Her previous experience is in Education, Teaching and Consulting. Jennifer is a University of Western Ontario alumna.
Chris Trotman
Software Architect
Chris is responsible for the engineering teams, overseeing all changes to the website and back office services. Chris brings with him years of experience developing and maintaining software systems used by millions of people and is focused on the stability and scalability of Escrow.com. Chris holds a Bachelor of Science in Information Systems from the University of Auckland, New Zealand.
Michael Liedtke
Engineering Manager, Applications and API
Michael Liedtke has been building SaaS products and services for the past 16 years. Joining Escrow at the end of 2015, he splits his time between engineering, product, business development, and sales, working closely with partners to help ensure their success. Michael has a Bachelor of Arts in Computer Science from Colby College and a Master of Public Health in Epidemiology from the University of Colorado Denver.
Martin Groen
Software Engineer, Team Lead
Martin Groen is responsible for leading one of the engineering teams in Escrow.com. The team's focus is on pushing new product features forward through the introduction of API-friendly services and micro-services, and improving the engineering that drives the internal payments processing platform which our Escrow Payment Agents interact with on a day-to-day basis. Martin graduated with a Bachelor of Engineering with First Class Honors from The University of Sydney, Australia.