How to Buy a Used Motorcycle
You have made a decision. Now is the time to buy either your first motorcycle or replace your old one. The first thing you need to do is to decide whether to buy brand new or to buy a used motorcycle. So, what to do?
Buying new you get a shiny new set of wheels at a new vehicle price. Buying a used motorcycle from a private seller means you can get a great deal on the same model while spending less money. Or you can stretch your budget to get a later model bike.
The decision is a tough one.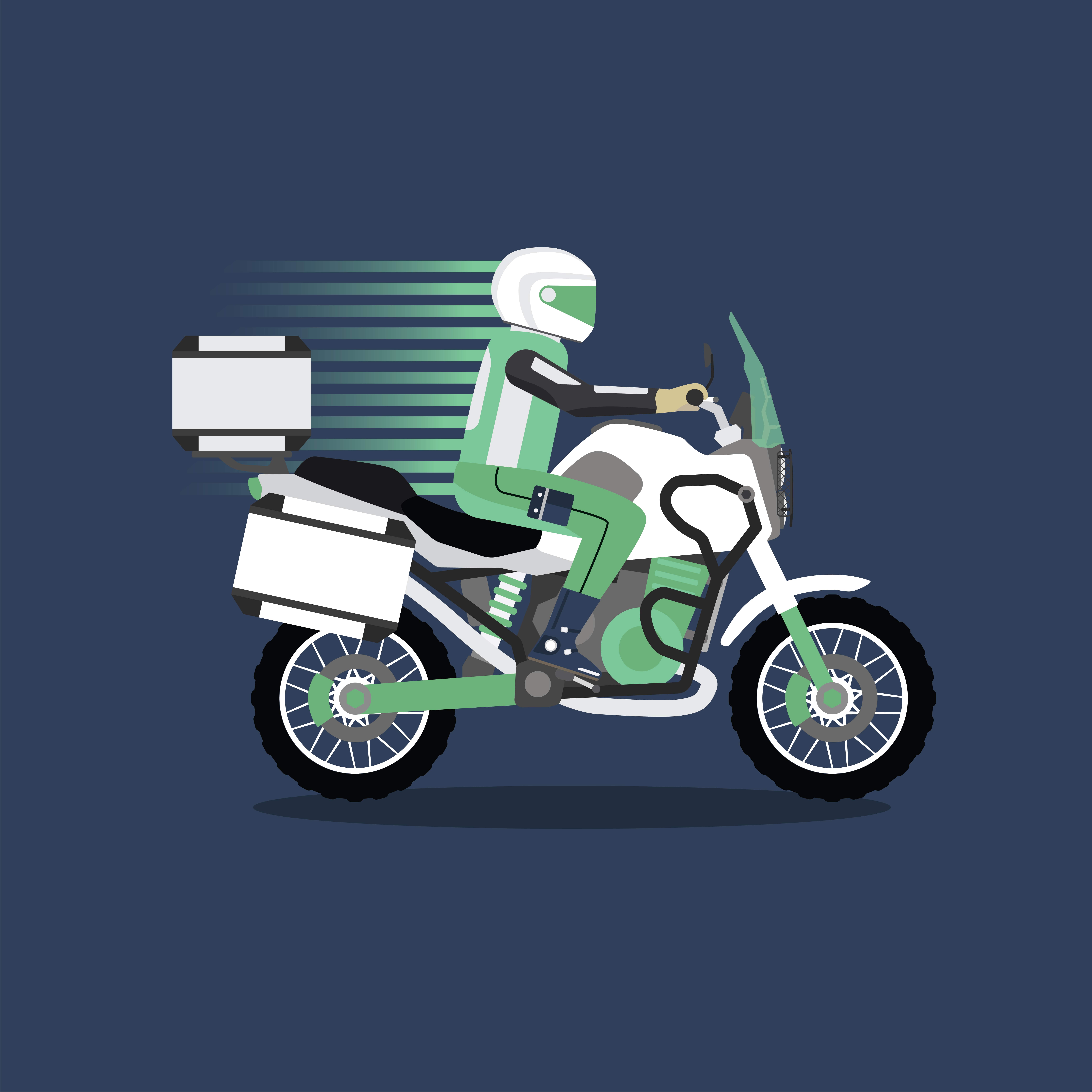 Before Making a Decision
Before deciding whether to buy new or used, do some price comparisons. Look up your local motorcycle dealers on Google and check out the prices on Autotrader and Cycle Trader.
Here are some things to consider when making the decision between a private seller and a dealer:
Financing options. Buying from a dealer means they offer financing options but you can get your own finance when buying from a private seller.
Condition. You are guaranteed the motorcycle is in good condition when you buy from a dealer. If not, they have to fix it. Buying privately means doing your own due diligence to check out its condition.
Warranty. A dealer usually offers a limited warranty on a used motorbike where a private seller does not do this. You buy as is.
Price. A private seller does not have overheads so the price will generally be lower than from a dealer.
Service history and repairs. A dealer will not have any evidence of the service history of a vehicle where many private sellers will have the complete history available to view.
History of ownership. A dealer will do a search on the history of the motorcycle to see if it has been stolen or in a major accident. They should give you a copy of their findings. A private seller does not do this but you can do this yourself. Simply enter the VIN into the search of CycleVin to find out the history of a bike that interests you.
Paperwork. When buying from a private seller you have to do all the paperwork yourself and transfer the title with DMV. A dealer deals with this paperwork for you.
You need to decide whether buying privately is worth the extra work to save money. Many people buy from private sellers every day without any problems so here are some tips to make it easier for you.
Decide Your Budget for a Used Motorcycle
Have a ballpark figure in mind for how much you want to spend on a used motorcycle and start researching prices. Research the value and price of motorcycles that interest you. Check out websites like:
This will give you a good idea of what you can buy in your price range. Also take into account extras such as:
Additional fees such as transferring the title into your name and the cost of registration. Check with the DMV in your state to find out what it costs.
When buying privately from outside your state there will be transport costs so factor that into your budget.
Cost of insurance for your motorcycle. You do not want to hit the road without insurance. And it may also be a condition of the finance company.
Cost of regular maintenance. When buying privately the seller should be able to give you an idea of regular maintenance costs. Keep in mind, the older the bike the more likely there will be ongoing maintenance crop up.
Depending on where you live, you may have to pay sales tax.
Buyer's Market
To get a good deal try to plan ahead. Once the weather gets colder it can be a buyer's market and you can get even better deals especially if you are looking to buy a more expensive used motorcycle.
Travel to Get a Good Price
When looking through motorcycle ads you may wonder why the same bike varies in price. This can depend on where the seller lives and supply and demand in the area. Consider how far you are willing to travel to get the best deal.
Contacting Private Sellers
You have found a few motorbikes that interest you online. Make sure you read the ad thoroughly. Keep a record of the details of each bike so you can compare them later. Details you may want to compare include:
mileage
color
year
price
maintenance record
Contact the seller. Be polite and mindful they have busy lives and a family so it can take time to reply. And only ask questions the ad does not answer.
It is annoying for a seller when a potential buyer asks questions the ad already answers. Use your first contact to get a feel for the motorcycle and the seller. And avoid asking if the price is negotiable at this time.
Once you want to view the bike, set up a time and place that works for you both. When interested in a bike out of state, hire a good motorcycle mechanic to complete a pre purchase inspection. And do not worry about paying for the motorbike before you receive it as you can use escrow to buy online.
Be flexible about when you can meet up but make sure it is during daylight hours. It is difficult to see scratches, body damage, leaks and problems in low light conditions. There is little point checking out a bike if you have trouble seeing it.
Evaluating the Motorcycle's Condition
Complete a thorough evaluation of the motorcycle. Here are a few things to check for:
Check the mileage. Check the mileage matches the seller's advertisement. And do not be put off by a motorcycle that has done a lot of miles. As long as it is in good condition it can be a good deal.
Check the general condition. Take a look at the bike from every angle. Pay attention to the side covers, windshield, frame, fenders, and headstock. Some wear and tear on a used motorcycle is acceptable. But there should be no rust, check the paintwork and chrome is shiny and clean, and there are no dents or signs of damage.
Check the suspension. Jump on the bike to check the suspension. Gently bounce up and down. Check the rear shock absorbers are firm and the forks are not noisy and return into position quickly. Noisy suspension can indicate it has had a lot of use and may need replacing.
Check the tires and wheels. Check the tires for wear that is uneven or excessive. It is normal for the center part of the tyre to be smoother than the rest of the tire. There should be plenty of tread on the tires with no flat spots which can indicate skidding or hard braking. Check the wheels for dents and the spokes are straight and not loose. Tap the spokes with a pen. Loose spokes will have a flat sound.
Check out the electrics. Look under the seat to check out the electrical wiring. It is not hard to tell if there is something amiss. All the wires should be securely connected with the original factory connectors. Aftermarket connectors are fine where the electrics may have had work over time. But you do not want to see wires all the same color.
Check out the brake levers, bar ends, and foot pegs. Check the brake levers, bar ends, and foot pegs for scratches and general wear and tear. When a bike hits the ground, these are the first parts to sustain damage. When you find damage ask the seller whether the bike fell over or did it sustain damage while moving.
These are just a few essentials to check but you may want to take a checklist with you so you do not miss anything.
Also check the VIN on the bike matches the number on the paperwork. You do not want to buy a stolen bike.
Take It for a Spin
Test rides can be a touchy subject. You may have an accident and the seller will be liable as their insurance will not cover you. Or you could ride off into the sunset, never to return.
Be prepared to give the seller the price of the bike up front. Put the money into escrow to protect you both.
Make sure you do a safety check before taking it for a spin. Once out on the road, how does the bike feel? Listen for noises such as rattles and squeaks that should not be there. Other things to check include:
Are there any unusual vibrations?
How do the brakes work when you stop?
Are there any noises coming from the suspension?
Do the bearings make noise as the wheels turn?
Do you hear any unexpected noises that should not be there?
Make a mental note of anything to discuss with the seller when you return from the test ride. These issues may need fixing if you want to buy the bike or you can use them as a negotiating point to reduce the price.
Negotiating the Price
You want to buy the bike so now is the time to negotiate the price. You have already done your research so know what the fair market value is a particular motorcycle. Ask yourself if it is priced fairly before asking if there is room to move on the price. Often private sellers leave room in their price to negotiate.
When negotiating be fair and put yourself in their shoes. How would you feel in the same position as the seller?
Never ask them what their bottom price is. This is rude. Offer what you are prepared to pay for the bike and negotiate from there.
Escrow Protects Buyer and Seller
Using escrow when buying a used motorcycle from a private seller is simple commonsense. It protects the seller from losing their vehicle without payment and expensive chargebacks. And protect the buyer from a vehicle that is not as advertised or never turns up.
Many have found out the hard way when something you pay for upfront fails to turn up or, if it does, it costs more than it is worth. On the other hand, a seller needs to be careful and find a way to ensure they get paid without losing their property. The solution is escrow.
Escrow.com is the only licensed escrow service to use to protect both parties in a buy and sell transaction. The buyer transfers the purchase price to escrow.com and it is not released until both parties meet the terms of the contract.
This makes it simple to buy a used motorcycle from another state. It gives the seller peace of mind you will not ride off into the sunset without paying.
Offer to escrow the full purchase price if you want to take it for a test ride. Escrow.com tracks delivery to ensure it is delivered according to your agreement.
Each party is equally protected. Give the buyer possession of the motorcycle only when they escrow the full payment. Ideal for shipping across the country with the buyer releasing payment once they receive it and check the bike is in the condition expected.
Escrow works in five easy steps to guarantee safe online transactions:
Buyer and seller agree on terms.
Buyer pays escrow.com the purchase price.
Seller ships the motorcycle to the buyer.
Buyer inspects and accepts delivery of the motorcycle.
Escrow.com pays the seller.
In Summary
Buying a used motorcycle from a private seller can be a good way to get a good deal.
Make sure you do your research and have a qualified mechanic do a pre purchase inspection before you decide the bike is worth buying. Escrow the purchase price while the seller ships your motorcycle to you. Check its condition and authorize releasing payment to the seller.
Enjoy the freedom of riding your new motorbike on the open roads.