Do you have a passion for luxury watches? Perhaps you want to buy one to add a little bit of luxury to your life, or because they look so good; you might even be a collector. Buying from a private Seller means you can get what you want at a competitive price. However, what is the best way to do this with complete confidence you aren't buying an excellent replica?
Buying luxury watches with Escrow.com means you get the security and transparency you deserve when making such a large purchase online.
Here's our quick and easy guide to buying luxury watches online.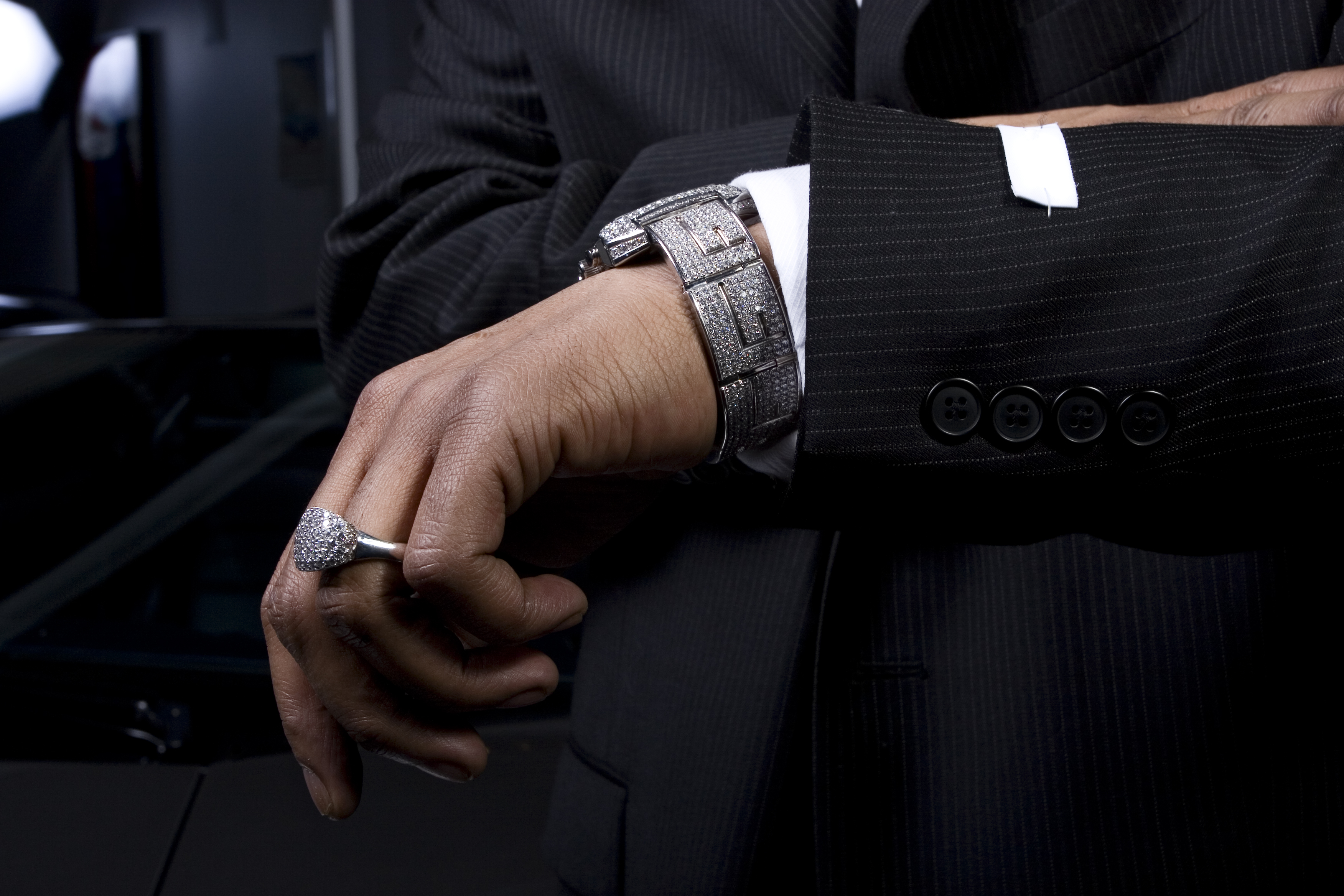 Set a Budget
First, you need to set a realistic budget. In the case of a 30-year-old Rolex, it can cost you $3,000+ for a midsize Oyster Perpetual, or for a 10-year-old Rolex Daytona, this could set you back $32,000.
Depending on the brand and what you want in a luxury watch, set a budget you can afford before you start browsing. Consider what features you want in a luxury watch, and what you are willing to compromise on to find a beautiful watch you can afford.
Which Brand of Luxury Watch is Right for You?
Do you have a particular brand in mind? Maybe it is a Rolex, a brand synonymous with pure luxury that retains its resale value for decades.
Perhaps you're more interested in buying a Patek Philippe, a pioneering luxury watch company known for creating the first-ever wristwatch, and still recognized today as one of the world's most sought after luxury watch manufacturers.
Cartier's are renowned for their style, and often more affordable than a Rolex. Regardless of the brand, take time to do comprehensive research.
Discover the features you get for your money
Look at the reliability and rate of depreciation, particularly if you are buying a watch as an investment
Shop around to get what you want for a fair price
There is a huge range of luxury and vintage watches to choose from
Consider the Design
Design is a major factor when buying a luxury watch. They come in all sorts of shapes, colors, sizes, and constructs. From making a bold statement to subtle, elegant styles, there are so many choices.
Confirm Its Authenticity
When you invest a significant sum of money buying a watch, you don't want to end up with a replica; you want the real deal.
While in the past, you would need to confirm serial numbers, paperwork, certificates of Authenticity, and more, scammers could still find their way around these issues, and because of this, it heightens the need for verification and authentication.
Consider Using eBay Authenticity Guarantee
eBay's Authenticity Guarantee is a service designed to help buyers shop with confidence. Experts physically inspect an eligible item before it is shipped to the Buyer.
The Authenticity Guarantee is an aftersales authentication service for all watches bought on eBay for $2,000 or more in the U.S, or for $10,000 or more for the rest of the world.
The service offers complete inspection and verification that is carried out by independent experts. With no buyer fees and competitive pricing, Buyers and Sellers alike will benefit from increased trust and greater confidence when buying luxury watches on eBay. For eligible listings, which include new, pre-owned, and vintage watches, these will now be clearly marked with the Authenticity Guarantee badge.
The eBay marketplace has been listing luxury watches for more than 25-years. Upon launch of this new service, there were more than 80,000 watches carrying the new Authenticity Guarantee.
Here's how the Authenticity Guarantee process works
Browse the eBay luxury and vintage watch marketplace, looking for listings that carry the Authenticity Guarantee. Let any negotiations take place as usual.
After purchase, and before being shipped to the customer, the piece is routed to a third-party authenticator for a thorough assessment.
Upon receipt, the independent authenticator confirms the item is consistent with the listing title, description, and images then a multi-point physical authentication inspection is performed, focusing on assessment of the crown, bezel, dial, case, clasp/buckle, hands, end links, and serial number. A security tag is then attached to the watch.
Once verified, it is then shipped via expedited, two-day shipping from the authenticator facility to the customer with signature confirmation upon delivery.
eBay covers the cost of authentication, as well as the two-day, secure shipping from the authentication facility to the Buyer.
Original Paperwork
Does the Seller have the original paperwork? This can help to identify its Authenticity online, which gives you even more assurance you are bidding on the genuine article.
Check the serial number on the watch matches the paperwork. But, keep in mind, someone selling a vintage timepiece is unlikely to still have any documentation. Where this happens, ask them to take it to a watchmaker who specializes in the brand to authenticate it before you agree to buy it.
If this does not work, some brands will issue a Certificate of Authentication or other paperwork for a fee. This can be worth looking into, particularly if the watch was very expensive.
A few of the luxury brands will offer their own similar service; these include:
Patek Philippe
Longines
Omega
Jaeger-LeCoultre
As per the new Authenticity Guarantee with eBay, this removes the need to worry, as a fully comprehensive authenticity check will be conducted on your behalf.
Ask Questions
Ask the Seller questions to help make a decision about the watches that are of interest to you. These could include:
Does the watch work? If it is working, ask how accurate it is keeping time.
Most luxury watches have mechanical movement. Ask how long it runs for when fully wound.
When buying from a private Seller, ask them where they bought it, how long ago, and why they are selling it.
Has the dial been replaced or refinished?
How long do the Luminant on the hands and dial glow for in the dark? Has it been re-illuminated or is it in original condition?
Ask for more photos of the watches that interest you where you cannot inspect them in person. A Seller with integrity should have no problem providing detailed photos of all parts of the watch. Look closely at the photos for damage. Check out the watchband, the serial number, and the overall condition.
Benefits of Using Escrow.com
Protect yourself online to avoid issues with non-receipt of goods and get an easier buying process that supports and secures the transaction on your behalf. Escrow.com is a trusted, proven third-party company that reduces the risk of fraud. It holds payment while the watch is in transit to protect both parties; the Seller is only paid once you confirm you are 100% happy to accept the goods. This protects and benefits both parties.
Using Escrow.com is a low-cost solution offering a simplified sales process. It collects, holds, and only releases payment when both the Buyer and Seller are happy with the transaction. This protects and benefits both parties.
Escrow.com Benefits for Buyers
Buying a luxury watch on eBay isn't something people do often, and as with all high-value purchases, you need to know that you're getting the real deal.
Luckily, if you are buying a watch that ships within the U.S. for $10,000 or more, eBay requires you to pay via Escrow.com. Authenticity, trust, and transparency are key, and with Escrow.com, buyers get the assurances they need to buy with confidence.
The funds are securely held in a trust until the transfer is complete
Both parties are verified prior to starting/closing the escrow
Buyers get a smooth, easy online transaction that is fully tracked from start to finish
Buyers are protected from non-delivery and promptly refunded if such an event occurs
Escrow.com Benefits for Sellers
Selling a luxury watch on eBay is a major transaction and one which needs to be handled with due diligence. The cost of a luxury watch is often considerable, and sellers want to ensure their goods arrive on time, in the condition they were sent, and to the full and complete satisfaction of the Buyer. The most important part of the process is ensuring you get paid promptly.
The funds are securely held in a trust until the transaction is complete
Both parties are verified prior to starting/closing the escrow
Sellers get a smooth, easy online transaction that is fully tracked from start to finish
As soon as the item is received, the Seller promptly gets paid
There is no risk of having a payment recalled arbitrarily
Regardless of which side of the transaction you are on, Escrow.com can help you get a secure and straightforward transfer process.
How it works
Wherever you decide to purchase a luxury watch online, make sure you use Escrow.com to facilitate your online payment. Escrow.com will protects all parties involved, using a simple five-step process:
The Buyer and Seller agree to terms. Once the Buyer makes a decision to buy, both parties join Escrow.com. Initiate a transaction once you both agree to the terms of the sale.
The Buyer pays Escrow.com. The Buyer deposits payment, and Escrow.com verifies it. The Seller is notified when the money is secure in escrow.
Seller sends the watch to the Buyer. With funds safely secured, the Seller sends the watch to the Buyer and adds tracking information to the account. Once delivered, Escrow.com verifies the Buyer receives the watch.
The Buyer accepts the watch. The Buyer accepts delivery of the watch and can reject or accept it within a certain number of days. This gives them the opportunity to check the watch is in the condition advertised.
Escrow.com pays the Seller. Once the Buyer accepts the watch, Escrow.com releases payment to the Seller.
When you use our highly secure platform, you can rest assured that your funds are being kept safe and the details of your transactions are being kept completely confidential.