7 Things to Consider When Buying A Yacht
Lifestyle magazines and movies have romanticized the idea of yachts so much that anyone who can afford it wants one. It is easy to get scammed or charged high rates for a substandard yacht. Luckily, these tips will help you shop for a yacht and make sure you get the best deal.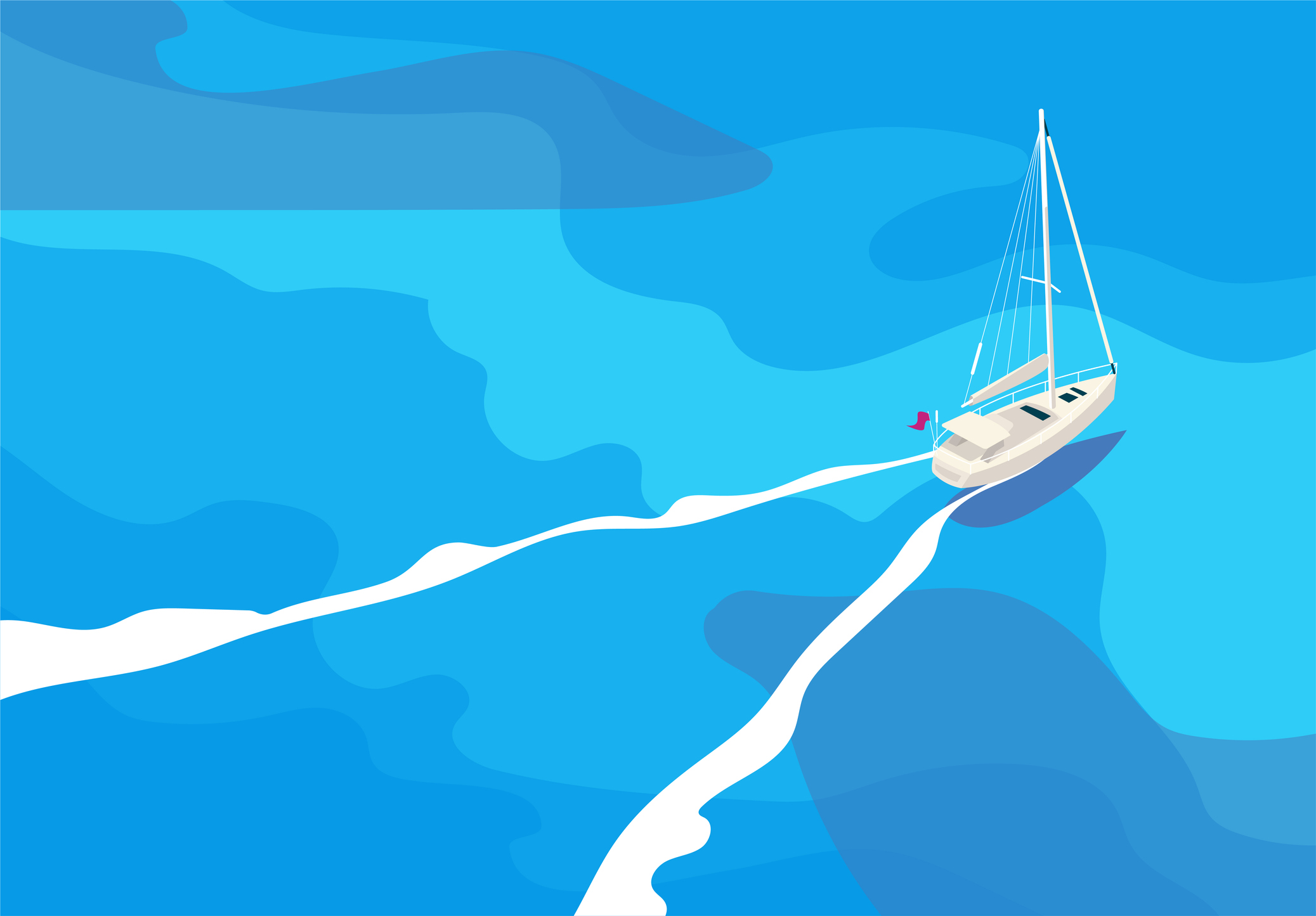 1. Get Help from the Experts
If you want to purchase the yacht that's right for you, it's important to familiarize yourself with these items. Ask for help from people who already own some kind of passenger boat. Get them to show you how to operate it, and understand the terminology involved. If you are not aware of any such person, go for online videos, tutorials, and reading material.
Remember, an ignorant buyer is a lot more susceptible to being scammed. If you understand the basics, you're more likely to spot a good deal and avoid the fraudsters.
2. Know Your Requirements
These are some of the questions you need to ask yourself before you start hunting for a yacht:
How big do you want your yacht to be?
Will you use it for traveling, or are you going to charter it out?
How many passengers do you expect to have?
Do you prefer speed or a luxury cruise?
How much are you willing to spend?
Once you know what you want, it becomes a lot easier to find something that matches those goals. Another important thing you need to ask is whether you're happy with a production yacht, or do you want to go for a custom yacht. The prices of both differ significantly, and so does their suitability for you. Do not forget to take the crew members into account when you are deciding on how many passengers you want to boat to carry.
3. Familiarize Yourself with the Prices of Yachts
Boats are a significant investment, and you should expect to spend a considerable part of your savings on one. Production yachts are mass-produced and assembled by factories, and they start around $100,000 to $5 million. Semi-custom or fully custom yachts are considerably more expensive. A semi-custom yacht averages about $25 million, while a fully custom boat can reach $100 million.
Another option to consider is buying a previously owned yacht. This brings the initial cost down, but there is always a risk of it being worn or faulty, so the cost of upkeep and maintenance will go up. Buying used is a good option if you have experience in buying yachts, or know someone who does. This way you can keep an eye out for any mechanical or other faults in the boat.
Second-hand is also good if you want a customized boat or a yacht with some character and history attached to it. You can use the money you save on the initial cost to refit and customize it to your taste.
Being aware of the many elements involved in a yacht is helpful when you negotiate a price with the dealer. Knowing the value of everything involved can help you assess whether the seller is offering you a fair price or not.
When it comes to budgeting, it is important to take into consideration the upkeep and maintenance costs. A yacht requires a proper support crew, fuel, and general maintenance. All this can cost you more than a million dollars every year. Add to this the insurance costs, and you have a hefty bill.
4. Enlist the Help of a Yacht Broker
Just like a real estate agent, getting help from a broker makes the process faster and less stressful. Brokers can help you find the perfect yacht, but you will need to know your requirements and be able to make them clear. Brokers have plenty of experience in buying yachts for customers, thus enabling them to detect a good buy when they see one. Find a good broker either through referrals or by checking their advertisements and previous customers.
5. Avoid Private Sellers or Dealers without a Credible Reputation
It might be tempting to get a cheaper yacht from a less reputable dealer or even an individual private seller, but this will significantly improve the risk of scams and frauds. Always go for reputable dealers, who have a reputation to protect and uphold. The private sellers have far less to lose, as they will usually have only one or two boats to sell, so a bad reputation won't affect them much. When it comes to reputable dealers, one unsatisfied customer can ruin the image they took years to nurture and build. They will go the extra mile to make sure the customer is happy and satisfied because a satisfied customer significantly improves the dealer's image.
6. Take Your Yacht for a Test Ride
Once you have decided on a boat, it is important to take it out for a test ride. A yacht will cost you a lot of money, so it's best to be careful. Make sure you're entirely satisfied with the yacht you are about to buy because once the contract is signed there won't be much you can do.
If you can take an expert on board with you, they can point out any flaws, or tell you if the yacht is not as advertised. Sellers may charge you for the test ride, but if you're lucky or have good negotiation skills, you can convince the dealer to waive the fee. Even if you do have to pay, it is still important to check the yacht because you might face additional maintenance costs in the future.
7. Payment
If you are looking to buy a yacht, contact Escrow.com today to ensure that your transaction is secured and protected. A third party escrow service such as Escrow.com is designed to provide complete safety to buyers when paying for high-value transactions such as when purchasing a yacht. No money changes hands between the two parties until all terms and conditions of the sale have been met meaning that there is no risk to the buyer of not receiving their boat.
Once you're satisfied, you can finally sign that contract. At this point, make sure you have complete documentation and proof of ownership. Only then can you enjoy your boat.
---
Where to find a yacht to buy
Below are some of the best websites to get a good deal and price on your future yacht.
YachtWorld and its local market websites are for finding boats online advertised primarily by yacht brokers. A Miami, Florida-based online advertising website providing boat listings, website development, and lead generation marketing solutions. In addition to Miami, YachtWorld has operations in Fareham and Padova. The company has websites in 13 languages and lists over 100,000 boats in approximately 160 countries.
Superyachts.com was founded on a desire to make the superyachts industry more accessible than ever, not just for those looking to buy, charter or refit a luxury yacht, but for any individual searching for current and extensive information on the yachting industry and its accompanying lifestyle.
Boat International is the global authority in yachting, celebrating the yachts and the life that comes with them through our unique environment and our unrivaled access.