4 Things you need to know when Buying an RV Trailer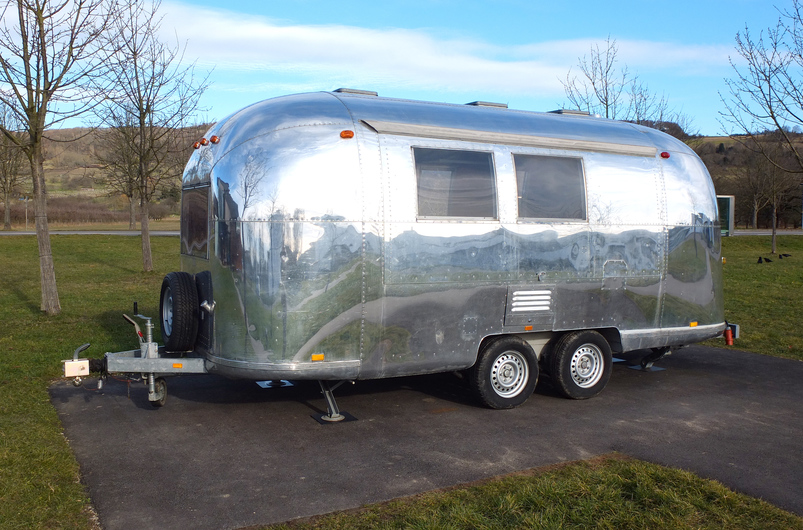 4 Things to Consider When Buying a Used RV Trailer
Have you been thinking of buying an RV trailer? Buying one brand new and shiny might sound enticing, but considering a used trailer - or 5th wheel RV- can save a lot of your hard earned money. Whether on the road, or by the lake at a resort, you can get a lot for your money if you buy used.
Finding a used RV in a decent condition, with everything intact and at a fair price, is no easy thing. If you're very lucky, you might find your perfect RV in your very first attempt. More likely it may take some time, and your grit starts to wear out. But it is worth the patience, given the money you'll save. Don't give up if you haven't found the ideal RV just yet. Keep searching until you find what you're looking for.
To buy the best you can for a fair price, you need to do your research. There is a huge range of RV trailers of various sizes and shapes to pick from. Zero in on your requirements. Are you looking for an RV to travel with your entire family, or will it be just you and your partner? Based on your requirements, you need to decide whether you are looking for a fifth wheel trailer, a motor home or a travel trailer.
Once you are clear about the type of trailer you need, it is a good idea to do an internet search to find the value of used RVs. This will give you an idea of the price range, and you can decide which ones fit your budget.
Look for trailers and RVs in your local area instead of driving hundreds of miles, as the distance will make you spend more than you'll save on buying something a little more expensive. Sieve through internet listings, and take note of the ones that interest you and are within your budget. Don't overlook listings in local newspapers and bulletins.
If you thoroughly inspect a used RV before you buy, there are fewer chances of a major defect surprising you later. Why take a chance? Look for the things mentioned below, and you are ready to go.
1. Structural things you must look for
It is crucial to scrutinize the RV for any structural problems before buying it.
The roof - A leaky roof is the last thing that you want in your RV. It can cause immense damage which may not be immediately visible to you, though some leaks will be obvious if the ceiling has stains. Rotten walls can cripple the strength of the RV's framework. Climb up the RV and check if all seams and joints are intact, and are not cracked. Check for tears or rips on the roofing material. Most of the RVs today have roofs made with rubber, with all edges and seams covered with a sealant. The sealant should be replaced from time to time, and the roof periodically cleaned. A thorough inspection of the roof is a must.
Doors and windows - After examining the roof, closely and carefully inspect the windows, doors and vents. Open and close them to see if they operate smoothly. The entry door should work properly. Spray the windows with high-pressure water to check for internal leaks. Ensure the latches and the locks are in working condition. Look for loose screws or any hardware that might be missing.
The floor - Search for patches on the floor. Make sure that the floor has no soft spots. If the floor has some sealers, it may be a sign of water leakage. If it does have soft spots, or the carpet has patches, you might want to look for another RV unless you're willing to put extra money into repairing the floor.
2. Check the mechanics
Testing for road safety on any used RV must be your foremost concern. Take your time to inspect all of the prospective rigs. Examine each nook and corner with attention.
Crawl underneath the RV to check the condition of the entire frame. A rusted frame implies the base of your trailer is not strong enough, and might give way in the future. Check if the frame has any extra welds - if it does, you might want to move on to another RV.
You should scan the tires, the wheels, and the axles. Ensure the tires' sidewalls are not cracked. If there is any crack on the tires, ask the owner to either replace them or offer you a discount.
Most importantly, you need to be assured that the brakes have not been compromised, and are in perfect condition. Your safety depends a great deal on them. The seller should not have a problem with you test-driving the RV for a short distance to check everything is fine. If the driver doesn't let you, you must assume something is wrong, and you should consider looking for another one.
3. Inspect the interior appliances and the accessories
After checking the RV for any mechanical or structural shortcomings, scrutinize the appliances and accessories fitted in the RV.
The refrigerator - A refrigerator in an RV is a luxury, and might cost up to $2,000 or more. Check the temperature in the fridge as well as the freezer. If the temperature regulation does not work properly, all you will have is warm beer and edibles. A malfunctioning fridge is good enough to be a deal breaker, as it will cost a large sum to get repaired.
The stove - If at all the RV has a stove, it is a good idea to light it and check each of the burners for any problems. Test the heating of the oven with a thermometer to be sure to it works adequately. In addition to these two appliances, all the fixtures and appliances must be tested for any issue. It may cost you thousands to get the appliances in working order, so being picky is preferable to regretting it later.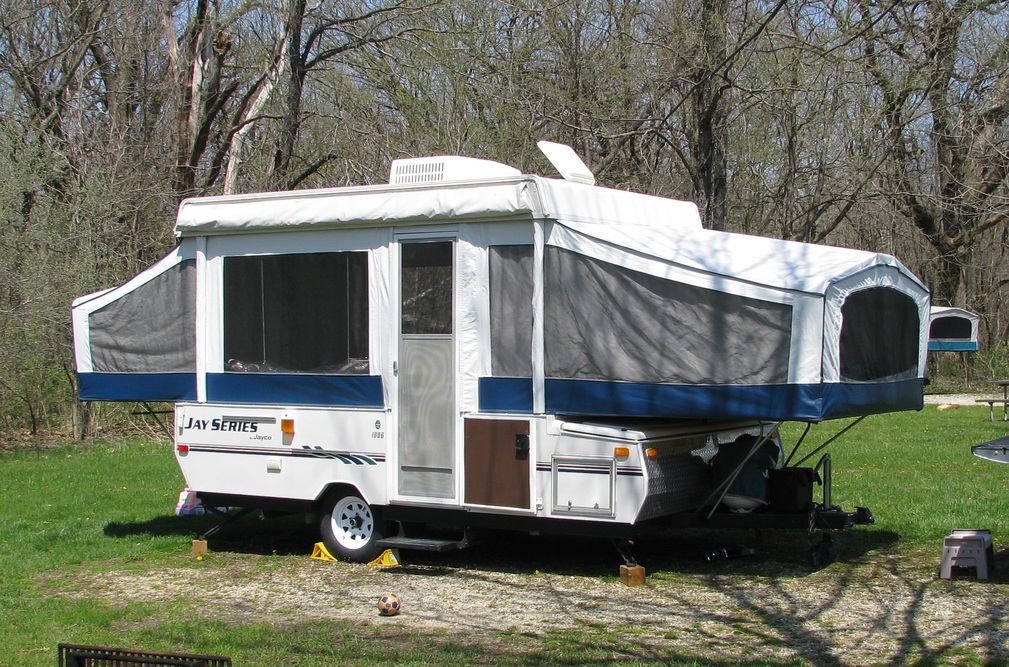 4. Payment
Be sure you are talking with a legitimate seller. Scams are common, and you might well be duped. You need to be vigilant, especially when dealing with unknown sellers online. A genuine seller will not hide any details from you. Always opt to buy an RV from someone who is ready to provide all the legal documentation you ask for.
A used RV can be a far better option than spending most of your money on a brand new one. If you love traveling, or are a camper and are looking for a vehicle at a decent price, you should consider buying a used RV, or fifth wheel trailer. A little revamping and it might just be a great deal.
A third party escrow service service such as Escrow.com are designed to provide complete safety to buyers when paying for high value transactions such as a RV Trailer. No money changes hands between the two parties until all terms and conditions of the sale have been met meaning that there is no risk to the buyer of not receiving their item. If you are looking to buy a RV Trailer, contact Escrow.com today to ensure that your transaction is secured by the Escrow.com shield.