How to buy a private helicopter: 5 things you need to know when you are buying a private helicopter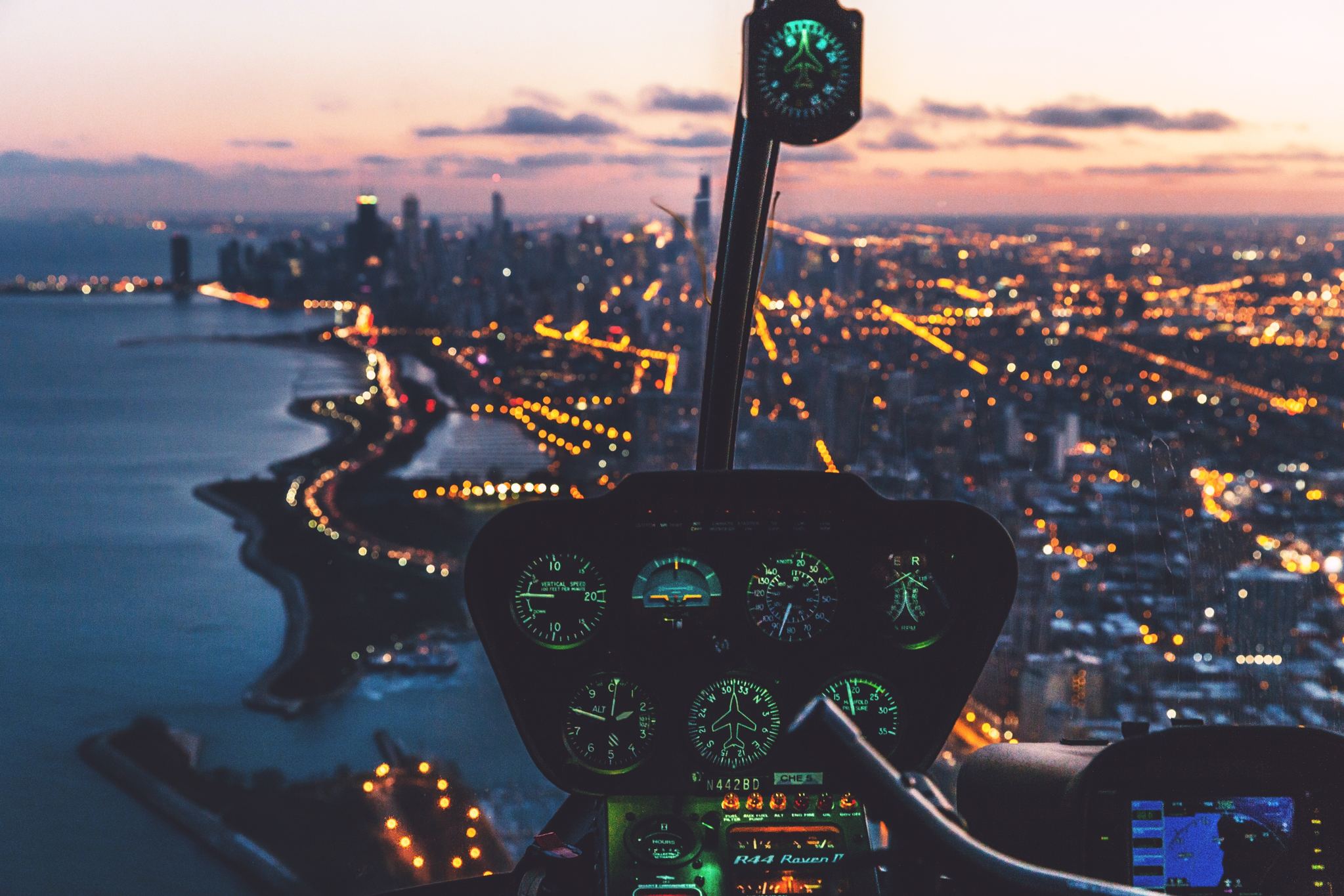 Buying a helicopter is easier and cheaper than you may imagine. There are lots of benefits associated with owning a helicopter, including living a hundred miles away from your office, and always being early to work.
The main advantage of owning a helicopter is freedom. Once you have permission and some space, you can set your course for any destination. A private owner in the UK is able to fly to Devon and back to London without having to stop for a refuel. Some travel from the south coast to work at Silverstone, making it there in an hour, which is impossible in a car. A pub in Oxford, the Manson's Arms, has a helipad. The photographs of helicopters that have made a stop even adorn the walls of this pub. It is a thrilling and bizarre place to be.
Modern helicopter designs have engines that are quieter and more efficient, with advanced glass cockpits that offer fewer distractions for pilots. Airbus Helicopters' Ed Sale responded to GQ at the Elite London event, and gave insight on considerations for getting a private helicopter.
How to buy a private helicopter: 5 Things to consider when buying a private helicopter
1. Will you be the pilot or the passenger?
The majority of those who own helicopters are pilots, which means they fly themselves just as the majority of car owners do. Private pilots, or those who own a helicopter and fly themselves, prefer the hands-on and less bulky designs. The bigger ones are usually reserved for professional pilots while the owners sit in the back. The big shots use this as their executive means of transport. The midrange helicopters have administrative abilities too, but are fun to handle.
The bigger the size of the aircraft, the more experience it requires from the pilot. A well-trained amateur can fly any of the Robinson chopper models – same applies to the B3 and B4 Eurocopter Ecureuil, AgustaWestland Koala and Bell 407. If you are looking at bigger models, like the AgustaWestland A109 with more sophisticated instrumentation, a professional pilot will be required.
If you're planning to be your own pilot, the next step is to choose a flying school. Lots of flying schools will issue a Private Pilot License PPL(H), but getting recommendations from friends who own aircraft is an excellent idea. The community of aircraft owners is quite small, but it consists of highly popular individuals. The location of the flying school is crucial – and, if possible, let it be local to you – because a minimum of 45 hours training stretched over a period of 12 months will be required. The price of the training will vary from one school to another, but you should expect a price in the vicinity of £20,000. This should cover your tests, exams, flying hours, medicals, equipment and airfield fees.
If you are going to have your training at Heli Air, one of the UK's largest distributors of Robinson helicopters, expect to pay £8,000. This will cover theory in subjects like Meteorology, Air Law, and Flight Planning. A Class 2 medical is compulsory. Even after you have qualified, you will be subjected to an annual review before you can renew your license. You can opt to expand your qualification to include formation flying and night flying – the choice is yours.
2. Predetermine your budget
There are a vast amount of aircraft sizes and designs on the market. The design, capacity, and manufacturer determine the price. You might run into confusion in making decisions if you have not set your budget in advance. When you have a budget, you can narrow your search.
Unlike cars, you will have a wider option. The marketing director of Sloane Helicopters, Giorgio Bendoni, says that first-time buyers can choose from the two-seater, single piston Robinson R22 to the twin-turbine, eight-seater AgustaWestland Grand, depending on the flexibility of their budget. The general notion is that helicopters are very expensive – but some models are cheaper than a Lamborghini. The Robinson R44 is the world's most famous helicopter but costs only $350,000 – and half that price second-hand.
While setting your budget, slot in the maintenance cost too. Some helicopters cost more to maintain than others, so even when they come with a lower price tag, you will spend more in the long run for maintenance. Maintenance is paramount to the lifespan and performance you will get from your helicopter. Other factors you should consider are the cost of insurance, capital investment, and depreciation. The AgustaWestland Grand and the AgustaWestland A109 are great in sophistication and space, but with an annual depreciation of five to ten percent, you might want to weigh your options.
3. How far will you travel?
Aircraft manufacturers usually offer similar models with a small tweak in the design and performance. Cheaper helicopters are generally smaller in size, and this limits the number of people it can carry, its fuel capacity and by extension, the distance it can travel. A good helicopter should be able to manage the people with you, and must travel a fair distance without you having to stop every half an hour for a refuel. H125 is a midrange helicopter that guarantees 300 to 350 miles, or two and a half hours flight, without refueling. Since midrange helicopters can go long hours without a refuel, just like cars, you may want to take a break after a couple of hours to stretch off the fatigue.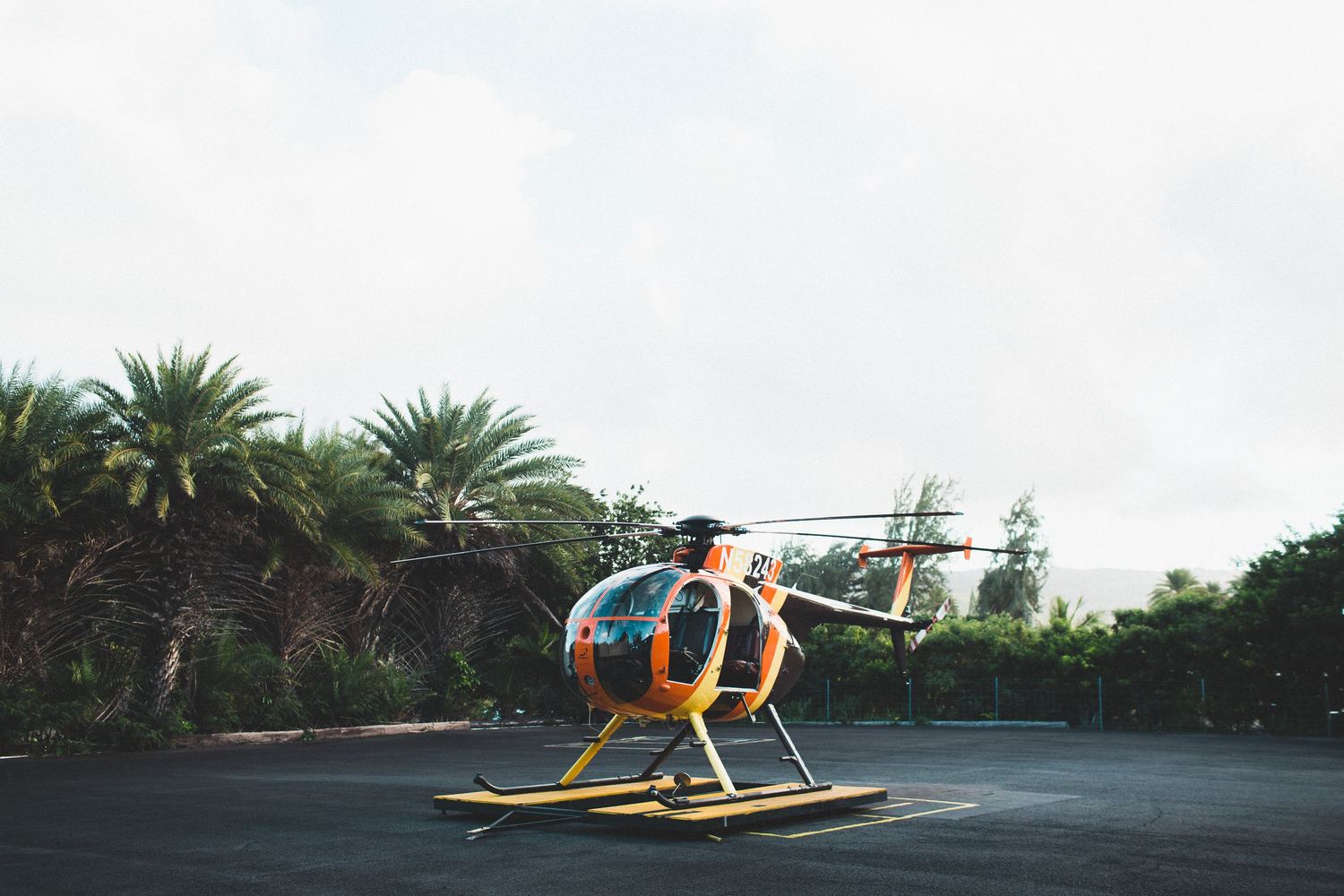 4. What design fits best into your purpose?
In strong competition to the H125 is Bell 407. The cabin is separate from the cockpit and is luxurious, with two seats facing each other like a club. It is a great option if you have a pilot. The pilot will not overhear your conversation with your guest. In contrast, an Airbus will be a better option if you are the pilot, since everyone will be involved.
Simply put, the choice of the interior should reflect the intended purpose of the helicopter. A few customers will ignore carpets, but if you are out shooting in a field during winter, you would not want to get mud all over your pristine helicopter. Getting leather seats is becoming an attractive option; seats with twin leather stitch are currently in vogue, and have displaced piping, which is now considered old-school.
The landing spaces in London are limited. Landing on the roof of any skyscraper is a fantasy that is not going to happen. There is a tight restriction on noise control, which limits helicopter paths. Battersea Heliport would be your best bet to land, and complete your journey on foot. There are places you can land outside London including Elstree, Denham, Biggin Hill, and Northolt.
Finding places to land in London will be much easier if you grab a helicopter landing guide. The guide comprises a list of landing sites around the UK, and their phone numbers. This means you can request permission prior to leaving for your destination. You may be permitted to land for free, or for a small fee (around $50).
There are terms you will find handy if you intend to own a helicopter:
VFR (Visual Flying Rules) means you have to keep sight of the ground.
IFR (Instrument Flight Rules) means you can fly above the clouds, or in them.
Two seat piston engine VFR is a basic helicopter.
ILS (Instrument Landing System) is what you dial into to get to the ground.
A noise canceling headset is used for communication.
Autopilot allows you to control the aircraft without moving the controls constantly. This feature is not available in all helicopters.
The Airbus H160 is a new sleek design of helicopter that is marketed for business and private customers. It is more efficient, and the first fully-composite civil helicopter scheduled for 2018.
5. Payment
A third party escrow service such as Escrow.com are designed to provide complete safety to buyers when paying for high value transactions such as when purchasing a private helicopter. No money changes hands between the two parties until all terms and conditions of the sale have been met meaning that there is no risk to the buyer of not receiving their item.
If you are looking to buy a private helicopter, contact Escrow.com today to ensure that your transaction is secured by the Escrow.com shield.