eBay will be adding Escrow.com as the payment option for all watches sold for $10,000 or more
eBay, one of the largest luxury watch marketplaces in the world, is launching their new service, Authenticity guarantee. In order to improve and enhance the luxury watch shopping experience, Escrow.com will facilitate all payments on watches sold for $10,000 or more; thus, increasing Buyer confidence and Seller security exponentially.
SAN FRANCISCO, September 11, 2020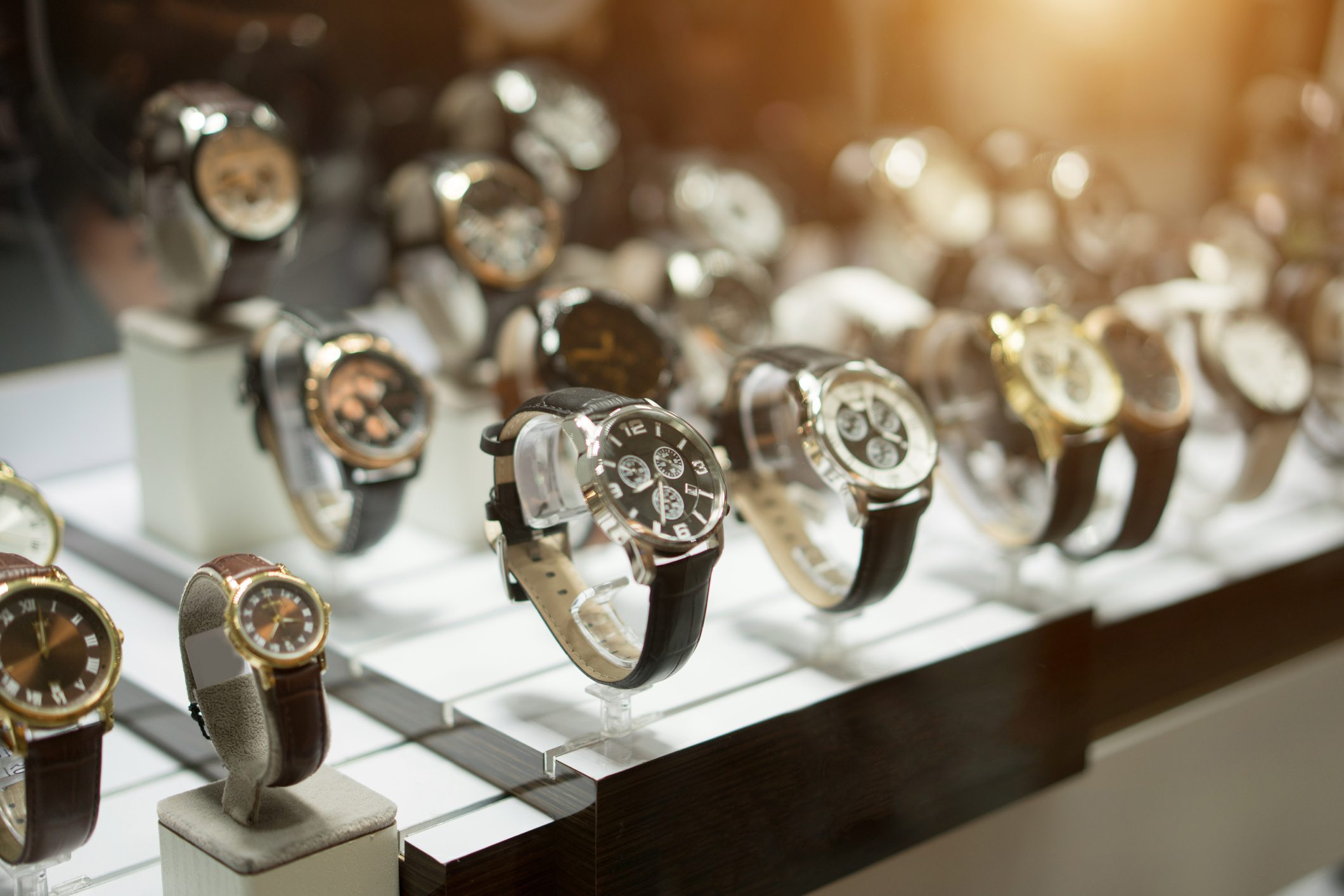 Improved Luxury Watch Shopping Experience
In order to improve and enhance trust in the watch community, eBay is launching their "Authenticity Guarantee" service, a new post-sale authentication service for all watches sold for $2,000 or more in the U.S.
Additionally, eBay has partnered with Escrow.com to help facilitate all payments on watches sold for $10,000 or more on eBay. This enhanced offering is designed to drive both Buyer and Seller confidence while providing U.S eBay users with even more security for these high-value transactions.
Here's what the new shopping experience will look like:
How it Works
People can now use eBay to buy a luxury watch with complete confidence, knowing the product will be fully vetted by an independent expert before it is shipped. All costs of the authentication process are covered in totality by eBay.
Step 1 – Browse eBay's luxury watch marketplace, looking for listings with the Authenticity Guarantee, then find your favorite piece.
Step 2 – Negotiate the terms of the sale with the Buyer and make the payment as usual. If the sales price is $10,000 or more, then the payment will now be facilitated by Escrow.com. The world's leading provider of online escrow services.
Step 3 – The Seller then sends the watch directly to a third-party authenticator who will fully-inspect the item, verifying its authenticity. All authentications are carried out within two business days of receipt.
Step 4 – Upon successful verification, the item will be shipped via a two-day, signed for consignment. If the item cannot be successfully verified, it will be sent back to the Seller, and a full refund will be issued.
Both the authentication and expedited signed-for shipping costs are covered by eBay.
Escrow Strengthens its Partnership with eBay
The partnership between eBay and Escrow.com was solidified earlier this year in July with a service integration for eBay Motors. This formidable collaboration between the world's largest online marketplace and escrow came at a time when the need for trust and security online couldn't be greater. The Escrow.com experience ensures both parties' payments are protected and professionally handled.
This latest announcement demonstrates the popularity and success of the partnership and further cements the message that eBay holds the security and authenticity of its users and marketplace in the highest regards.
Why Escrow.com?
As the world's leading provider of online escrow services, Escrow.com are pioneers in their industry. To date, the company has more than 1.5 million customers and has transacted over $4.5 billion in payments.
A licensed and regulated online escrow service
Increased Buyer and Seller protection
A transparent, low-cost payment solution
Simple and easy to use
Outstanding customer support
As the world's most secure payment method from a counterparty risk perspective, the protection offered is second-to-none.
Luxury Watch Market Statistics
In a recent luxury watch report released by eBay, the most expensive watch, the Patek Philippe Grand Complications Watch, was sold for $535 499.99. Other brands that were named in the same category include Richard Mille and Rolex.
The top five global luxury watch brands include Rolex, Omega, Breitling, Tag Heuer, and Patek Philippe.
The Rolex brand alone accounts for 25% of resale watch sales.
The total value of the secondary watch market in 2020 is expected to surpass $5 billion.
One watch is sold on eBay every five seconds; in 2019, just over 2 million used watches were sold on their platform.
On a typical day, there are approximately 150k live listings for luxury watches on eBay.
About Escrow.com
Winner of the 2017 BBB Torch Award for Ethics for Silicon Valley, San Francisco and the Bay Area, Escrow.com is the leading provider of secure online payments and online transaction management for consumers and businesses on the Internet, having safely processed over US$4.5 billion in transactions. Founded by Fidelity in 1999, Escrow.com reduces the risk of fraud by acting as a trusted third party that collects, holds and disburses funds according to buyer and seller instructions.
Escrow.com is a subsidiary of eleven-time Webby Award winning Freelancer.com, the world's largest freelancing and crowdsourcing marketplace by number of users and jobs posted. Freelancer Limited is listed on the Australian Securities Exchange under the ticker ASX:FLN.
About eBay
eBay Inc (NASDAQ: EBAY) is a global commerce leader including the Marketplace and Classifieds platforms. Collectively, we connect millions of Buyers and Sellers around the world, empowering people and creating opportunity for all. Founded in 1995 in San Jose, California, eBay is one of the world's largest and most vibrant marketplaces for discovering great value and unique selection. For more information about the company and its global portfolio of online brands, visit http://www.ebayinc.com .
For more information, contact: