eBay has partnered with Escrow.com to help facilitate all payments for watches sold for $10,000 or more
eBay, one of the largest luxury watch marketplaces in the world, is launching their new service, Authenticity guarantee. In order to improve and enhance the luxury watch shopping experience, Escrow.com will facilitate all payments on watches sold for $10,000 or more; thus, increasing Buyer confidence and Seller security exponentially.
SAN FRANCISCO, September 11, 2020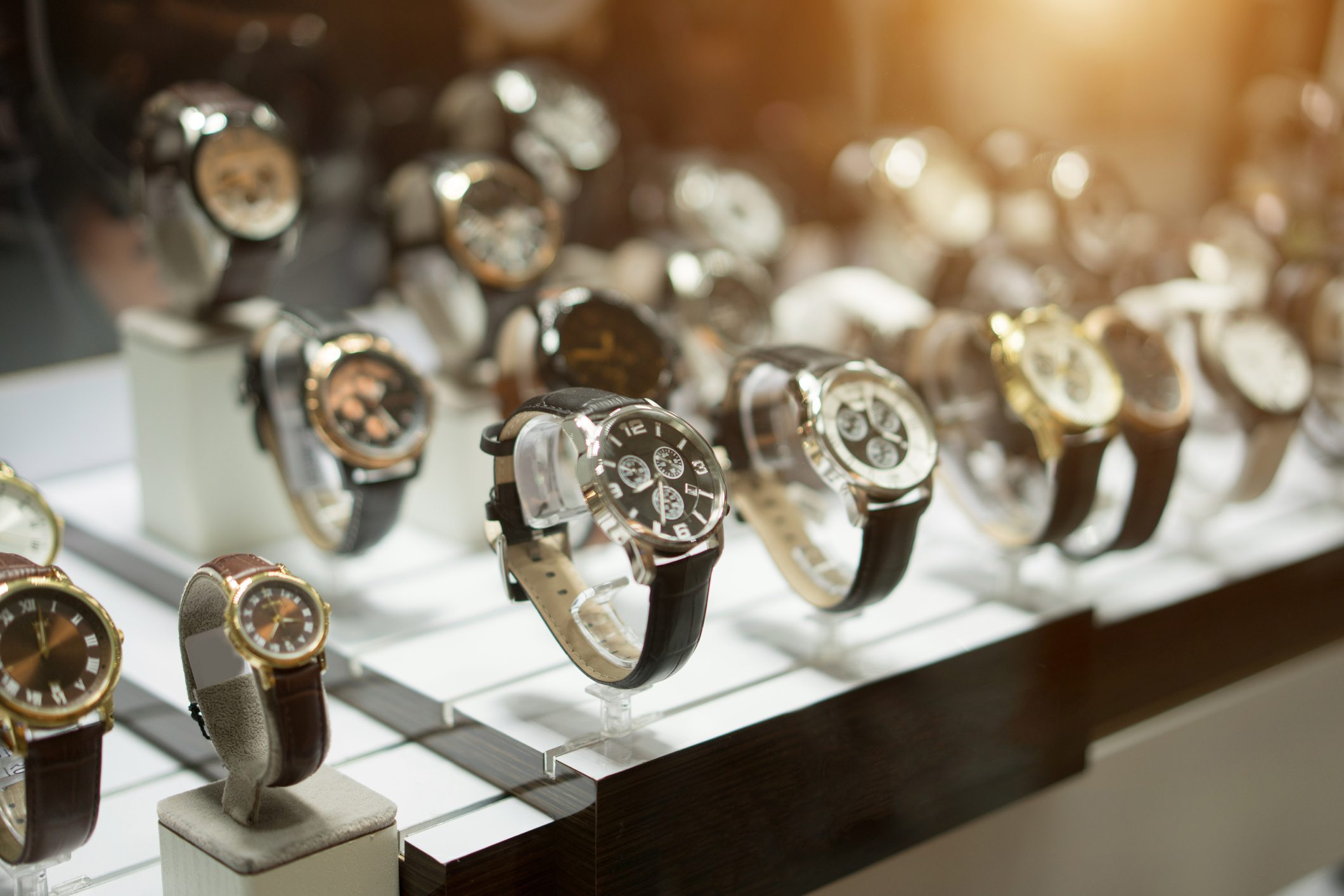 Improved Luxury Watch Shopping Experience
eBay, one of the largest luxury watch marketplaces, has partnered with Escrow.com to help facilitate all payments for watches sold for $10,000 or more. Additionally, eBay covers any fees charged by Escrow.com for use of their service when purchasing eligible watches.
This enhanced offering is designed to drive both Buyer and Seller confidence while providing U.S eBay users with even more security for these high-value transactions.
Escrow.com's Process on eBay
As a licensed and regulated online escrow service, Escrow.com reduces the risk of fraud by acting as a trusted third-party that collects, holds, and only disburses funds when both Buyers and Sellers are satisfied. All watches sold by U.S Sellers that sell domestically for $10,000 or above require payments to be facilitated by Escrow.com.
The Buyer Initiates a Watch Purchase for $10,000 or more on eBay. Browse eBay's luxury watch marketplace, find your favorite piece, and start the transaction.
The Buyer funds an account with Escrow.com. The Buyer funds the escrow account. Escrow.com then verifies the payment is received and notifies the Seller. All escrow service fees are covered by eBay.
Seller is notified to ship the Watch. After payment verification, Escrow.com notifies the Seller to ship the watch and upload tracking information; Sellers are required to provide digital tracking and insurance for all shipped items.
Buyer Receives Watch. Once delivery is confirmed, the Buyer has a 7 day inspection period to accept the item.
The Seller is Paid by Escrow.com. Once both parties are satisfied with the transaction, Escrow.com will release the funds to the Seller. The transaction will be complete and Escrow.com will send out closing statements to both the Seller and Buyer.
When you use our highly secure platform, you can rest assured that your funds are being kept safe and the details of your transactions are being kept completely confidential.
Escrow Strengthens Its Partnership with eBay
The partnership between eBay and Escrow.com was solidified earlier this year in July with a service integration for eBay Motors. This formidable collaboration between the world's largest online marketplace and escrow came at a time when the need for trust and security online couldn't be greater. The Escrow.com experience ensures both parties' payments are protected and professionally handled.
This latest announcement demonstrates the popularity and success of the partnership and further cements the message that eBay holds the security and authenticity of its users and marketplace in the highest regards.
Why Escrow.com?
As the world's leading provider of online escrow services, Escrow.com are pioneers in their industry. To date, the company has more than 1.5 million customers and has transacted over $4.5 billion in payments. It's simple, safe and protects all parties involved.
Luxury Watch Market Statistics
In a recent luxury watch report released by eBay, the most expensive watch, the Patek Philippe Grand Complications Watch, was sold for $535 499.99. Other brands that were named in the same category include Richard Mille and Rolex.
The top five global luxury watch brands include Rolex, Omega, Breitling, Tag Heuer, and Patek Philippe.
The Rolex brand alone accounts for 25% of resale watch sales.
The total value of the secondary watch market in 2020 is expected to surpass $5 billion.
One watch is sold on eBay every five seconds; in 2019, just over 2 million used watches were sold on their platform.
On a typical day, there are approximately 150k live listings for luxury watches on eBay.
Source: Sales data on eBay.com.
About Escrow.com
Winner of the 2017 BBB Torch Award for Ethics for Silicon Valley, San Francisco and the Bay Area, Escrow.com is the leading provider of secure online payments and online transaction management for consumers and businesses on the Internet, having safely processed over US$4.5 billion in transactions. Founded by Fidelity in 1999, Escrow.com reduces the risk of fraud by acting as a trusted third party that collects, holds and disburses funds according to buyer and seller instructions.
Escrow.com is a subsidiary of eleven-time Webby Award winning Freelancer.com, the world's largest freelancing and crowdsourcing marketplace by number of users and jobs posted. Freelancer Limited is listed on the Australian Securities Exchange under the ticker ASX:FLN.
About eBay
eBay Inc (NASDAQ: EBAY) is a global commerce leader including the Marketplace and Classifieds platforms. Collectively, we connect millions of Buyers and Sellers around the world, empowering people and creating opportunity for all. Founded in 1995 in San Jose, California, eBay is one of the world's largest and most vibrant marketplaces for discovering great value and unique selection. For more information about the company and its global portfolio of online brands, visit http://www.ebayinc.com .